We went ahead and launched some of our marquee projects at a premium
01 Jul 2020
Long Read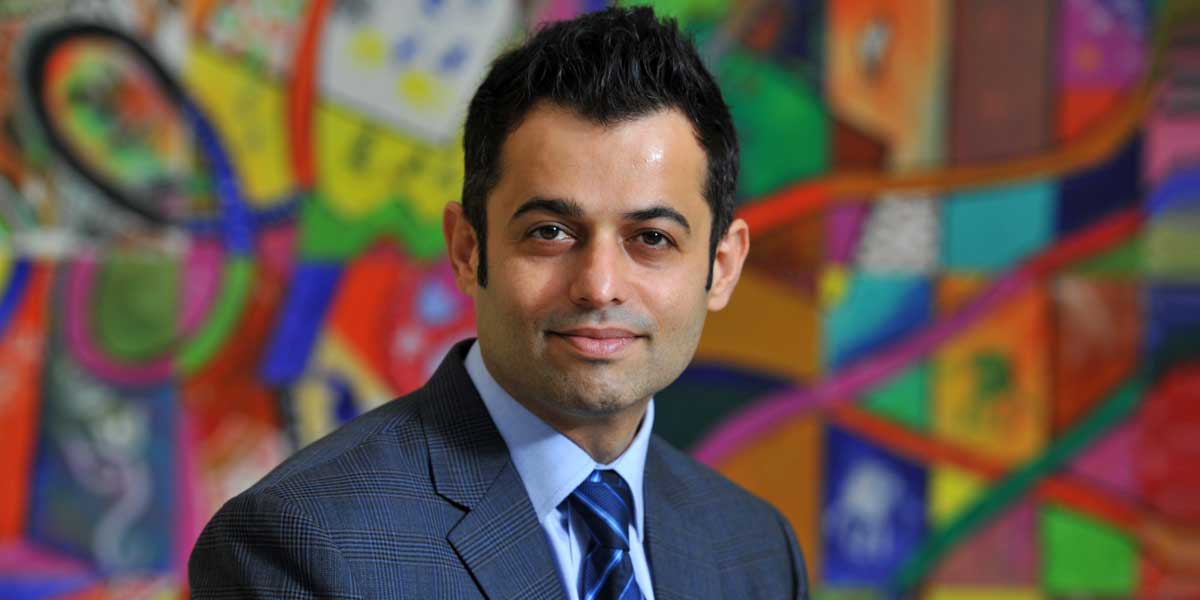 - Mohit Malhotra, Managing Director and CEO, Godrej Properties
Godrej Properties brings the Godrej Group philosophy of innovation, sustainability and excellence to the real-estate industry. Each Godrej Properties' development combines a 123-year legacy of excellence and trust with a commitment to cutting-edge design, technology, and sustainability. In recent years, Godrej Properties has received over 250 awards and recognitions. Mohit Malhotra, Managing Director and CEO, Godrej Properties, shares more....
Major challenge faced in FY2019-20 and the company's approach to it: The real-estate business has faced multiple challenges, including demonetisation, the rollout of GST and the recent NBFC crisis, to name a few. But one big challenge that hit the sector hard was COVID-19. This is more of a brick-and-mortar business and customers would usually like to see the site before signing on the dotted line. This posed a real challenge for us, but we turned this into an opportunity. With focused efforts, we could seamlessly move our end-to-end sales process onto the digital platforms, which helped us achieve record sales in Q4 FY2020. GPL clocked its best-ever quarter with Rs 23.83 billion, of which Rs 8 billion worth of sales were achieved in the lockdown period.
Biggest contributor to the company's growth in FY2020: Our decision to become the most customer-centric organisation in the sector paid great dividends. We kept customers at the centre of our entire business process, right from the planning stage to product design, finally delivering a seamless end-to-end buying process. All our processes were aligned to deliver utmost joy to our customers through their association with us.
A decision avoided that helped impact the topline and bottomline: We took some measured risks across the business cycle, which worked well for us. Right from entering into land deals to product launches, we went all out. We signed over 10 new deals in FY2019-20 across the four key markets of Mumbai, Pune, NCR and Bengaluru. Also, going against market trends, we went ahead and launched some of our marquee projects at a premium. We launched Godrej RKS (at a 20-per-cent premium to market) and Godrej South Estate (25-per-cent premium to market), to name a few. This strategy worked well and reaped huge benefits for the company.
Plans for growth in FY2020-21 amid the uncertainties the COVID-19 pandemic has brought about: We will continue to focus on scale and growth. Our key focus areas will be technological advancements and working on disruption across the value chain. We will look to make use of technology in all areas of operations, from technology to fast-track design coordination and product delivery, innovation in our sales processes (through virtual simulation of properties), focus on robust data analytics, exploring technology to fast-track construction and reduce manual labour dependency (precast buildings, bath pods and toilet pods, dry walls, faster finishing processes), and focus on enhancing the digital sales process further (through app-based tools and secure and comfortable online buying processes).
| | | | |
| --- | --- | --- | --- |
| Godrej Properties | Total Income | EBITDA | Reported PAT |
| FY20 (Rs billion) | 24.41 | 8.18 | 2.67 |
| Growth over FY19 (%) | -13.34 | 40.5 | 5.55 |
Related Stories