In FY2019-20, we booked our highest ever revenue since inception
01 Jul 2020
Long Read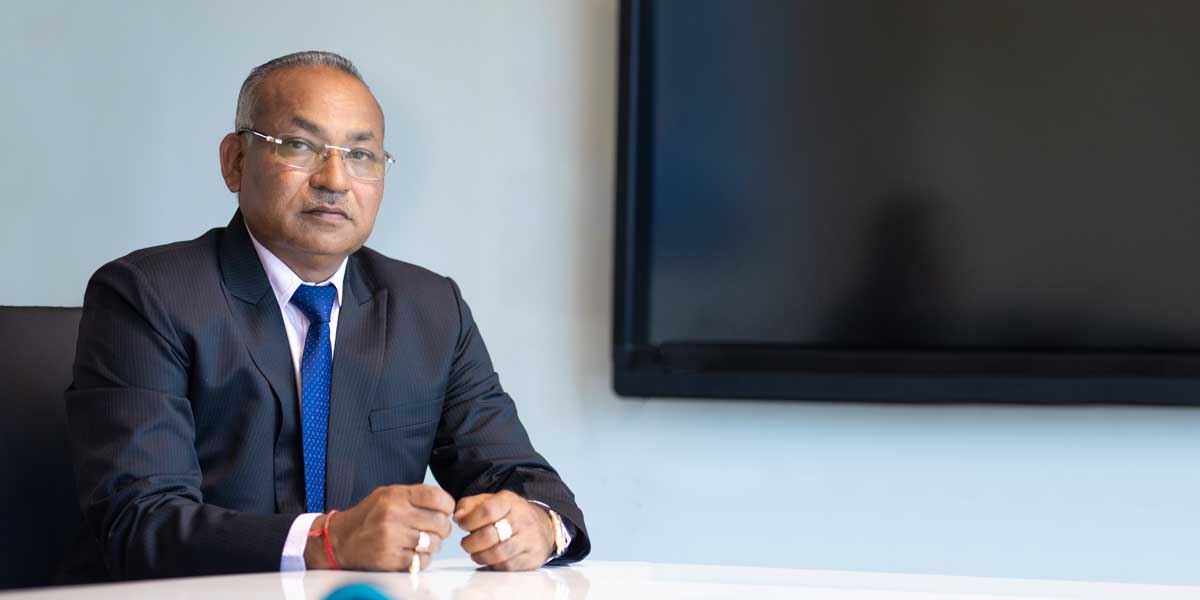 Established in 2008, PSP Projects, among the fastest growing construction companies in India, is focused on the construction of buildings and factories that demandhigh quality and timely completion. This is why the company enjoys a wide number of repeat clients since 2008. With a strong base in Gujarat,it is gradually expanding with presence across six states in India. The firm has rich experience in delivering over 150 projects in diverse industry segments such as industrial and pharmaceutical plants, hotels and hospitality, hospitals, institutional projects, commercial and residential projects, and marquee government projects. PS Patel, Chairman, Managing Director & CEO, PSP Projects, shares more....
Major challenge faced in FY2019-20 and the company's approach to it:While on one hand we were witnessing remarkable achievement with rapid growth, on the other hand, the company had the challenge of management strengthening to deliver a Rs30-billion order book (three times the earlier year's order book).The company leveraged its engineering capabilities, experienced top management, strong fundamentals and maximum utilisation of technologies to face the challenge successfully. It introduced new departments, implemented standard operating procedures, introduced advanced construction machinery and upgraded SAP during the period.
Biggest contributor to the company's growth in FY2020: In FY2019-20, the company booked its highest ever revenue,Rs14.99 billion, and net profit,Rs1.29 billion, since inception. The biggest contribut or making this possible is the 66-lakh-sq-ft built-up area Surat Diamond Bourse project worth Rs 15.75 billion. The company has booked Rs 5.42 billion turnover from this project itself.
A decision avoided that helped impact the topline and bottomline:Having accelerated growth in turnover and marquee projects completed in various industry segments, the company's qualification criteria was increasedto bid for projects in the PPP, BOT and DBFOT models (developer role), which we avoided. We chose to continue the contracting business, where our expertise lies. The decision of getting into a developer's role could have impacted the company's topline and bottomline.
Plans for growth in FY2020-21 amid the uncertainties the COVID-19 pandemic has brought about:Construction is one of the major impacted industries, especially after labour migration. As a result, the revenue target of Q1 FY2020-21 has been affected drastically. However, things havebegun to normalise and we are seeing more than 50 per cent of labour strength back at our projects. As we have been maintaining growth of 30-40 per cent over past three years, we believe that if we achieve the same growth rate in the remaining three quarters, we will try to match the revenue achieved in FY2019-20.
| | | | |
| --- | --- | --- | --- |
| PSP Projects | Total Income | EBITDA | Reported PAT |
| FY20 (Rsbillion) | 14.99 | 1.91 | 1.28 |
| Growth over FY19 (%) | 42.73 | 28.33 | 43.83 |
Related Stories