Introduction of a whole slew of digital solutions using frontier technologies has improved operational efficiencies across almost every aspect of our business
01 Jul 2020
Long Read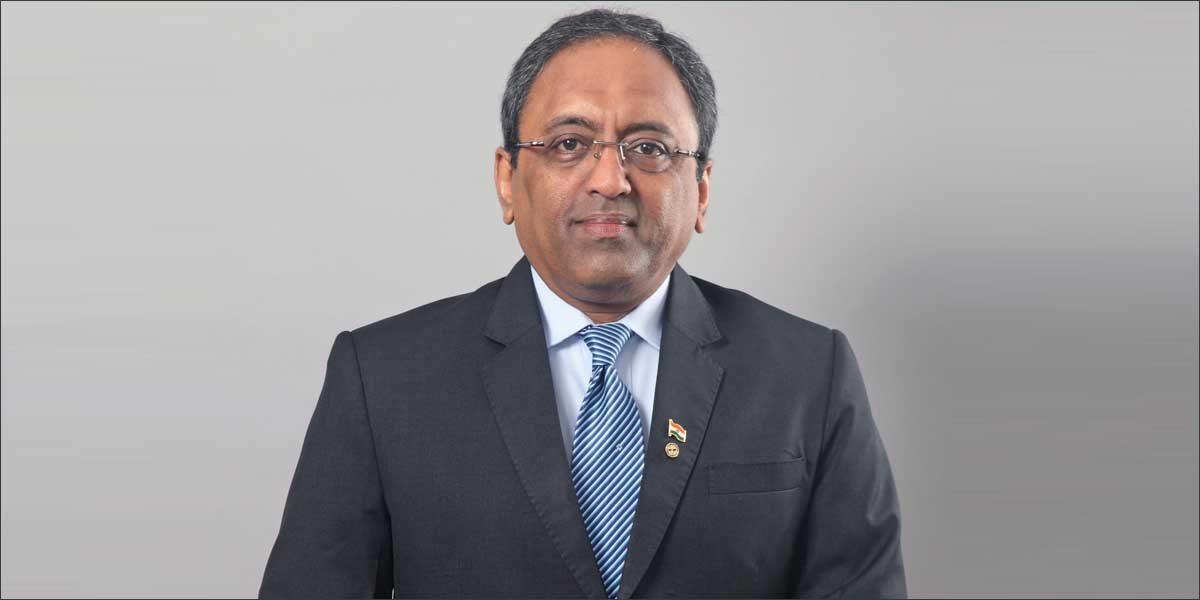 SN Subrahmanyan, CEO & Managing Director, Larsen & Toubro
Larsen & Toubro (L&T) is a major Indian multinational engaged in technology, engineering, construction, manufacturing and financial services with over $18 billion in revenue (as per the Investor Presentation Q4/FY20) and operating in over 30 countries worldwide. A strong, customer-focused approach, conformance to global EHS standards and the constant quest for top-class quality have enabled L&T to sustain leadership in its major lines of business. L&T Construction, the construction arm of L&T, is India's largest construction organisation and among the top 15 global contractors offering EPC solutions with single-source responsibility to execute large industrial and infrastructure projects from concept to commissioning. It encompasses multiple businesses, with distinct but complementary capabilities, that address various core segments of infrastructure and industry. SN Subrahmanyan, CEO & Managing Director, Larsen & Toubro, shares more....
Major challenge faced in FY2019-20 and the company's approach to it: Without doubt, COVID-19 has been the biggest and most severe challenge faced in recent times globally. Its novelty, lack of cure and the fear psychosis it has created have been huge setbacks for commerce and industry. The lockdown, though necessary to break the chain of transmission, also brought all activity to a grinding halt. Resumption of operations has been fraught with new risks and while almost all our project sites have restarted work, the going has been uphill owing to the additional safety measures required, lack of sufficient labour, lack of skilled workmen, travel restrictions and a host of other reasons. We are also contending with loss of time, loss of revenue, poor liquidity and a slowing economy and, therefore, foresee tough and testing times in the immediate future.
Biggest contributor to the company's growth in FY2020: Our sustained focus on digitalisation has been one of the prime contributors to our continued growth and improvements to our bottomline. The introduction of a whole slew of digital solutions using frontier technologies has substantially improved operational efficiencies across almost every aspect of our business.
A decision avoided that helped impact the topline and bottomline: Our decision to look at new geographies of potential like Africa and ASEAN as the Middle East started to lose steam was a strategic one that has had a significant bearing on our revenues. We are an established brand in the Middle East with an impressive track record and some big assignments to complete, but to consciously seek opportunities elsewhere was a tough call that is now bearing out.
Plans for growth in FY2020-21 amid the uncertainties that the COVID-19 pandemic has brought about: Although L&T has the relative comfort of a robust order backlog, it is equally important to keep filling the tank for which we need to win new projects. As most infrastructure development of late has been government-funded, we eagerly await the announcement and award of new projects and increased participation by the private sector that has shied away for long coupled with a revival of the economy by stimulating growth through increased consumption. From our perspective, we will remain lean, agile, financially prudent and digitally powered to remain efficient and competitive. We will continue to become asset-lighter and milk more opportunities from the services sector.
| | | | |
| --- | --- | --- | --- |
| Larsen & Toubro | Total Income | EBITDA* | Reported PAT |
| FY20 (Rsbillion) | 1,454.52 | 163.29 | 95.49 |
| Growth over FY19 (%) | 7.57 | 6.52 | 7.23 |
*Note: EBIDTA excludes Other Income


Related Stories