Manish Mehan, TK Elevators (India): Our elevators provide energy-saving mobility at metro stations
01 May 2021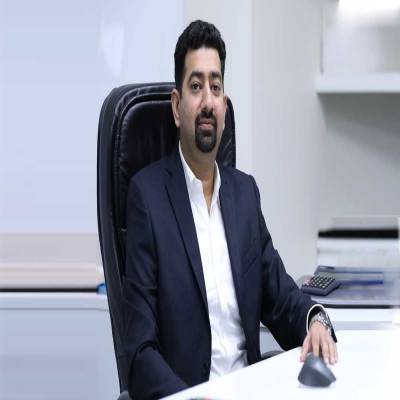 India has been witnessing a rapid increase in investments both by government and private entities on large-scale metro projects, especially in Tier-I and Tier-II cities. The consistent growth in the construction of new metro stations has increased the demand for elevators and escalators. 

Manish Mehan, CEO & Managing Director, TK Elevators (India), shares more on the opportunities…
Tell us about your offerings for the metro-rail market. 
Some advantages of our metro solutions include: Superior quality and reliability; smooth on-time project delivery and continuous service support; rigorous on-site quality, health, safety and environmental controls; single point of contact at all project phases; a large, fully engaged, multidisciplinary team; innovations to stay one step ahead of the competition.
What is trending in the services you offer to the metro-rail segment?
Along with world-class elevator and escalator products, we also offer users a comprehensive user experience. Purchasing our products is the start of a journey, which introduces our customers to the unparalleled user experience with our precision German-engineered elevators and escalators, however, it is our service and maintenance that keeps that experience alive and fresh throughout the service life of our products.
In India, we offer our maintenance service through a customisable approach, which we call Prescriptive Maintenance solution. This solution is offered through a variety of service agreements. In addition, we offer maintenance and modernisation solutions for not only TKE branded elevators and escalators, we also have the capabilities to service and modernise third party products. 
How do your products meet the needs of this segment?  
Our elevators provide dependable, energy-saving mobility at metro stations around the globe. From powerhouse escalators for heavy-duty traffic to trend-setting designs for the interiors, our highly reliable escalators are in step with customers' needs.
The higher the passenger volumes, the happier our tugela escalator. tugela safely moves people in high-traffic areas and all types of climates around the globe. 
High-traffic areas like metros require powerful mobility solutions – solutions like victoria, our most rugged escalator. It rises to the challenge of your most demanding project, whether indoors or outdoors, consistently delivering a stellar performance around the clock. 
Further, our Orinoco moving walk offers the market's widest pallets at 1,600 millimeters, boosting the metro station's transportation capacity for smoother traffic flow. 
Our iwalk solution is available in a reduced pit depth or pitless configuration, minimising civil works. Its 1,100-millimeter-wide pallets enhance passenger comfort without requiring more building space, perfect for any new installation or infrastructure modernisation. 
ACCEL – Accelerated, next-generation moving walk, is our unique transportation system, which offers high capacities and high speeds for short distances, with no waiting times for passengers and low implementation costs. 
It generates time savings of 70 per cent. ACCEL also benefits metro operators looking to improve transit times between platforms or between distant parking bays and the stations. It can transport as many passengers as typical fully automated cabin systems, move up to 7,300 passengers per hour per direction, and combines smooth speed changes and the highest safety requirements for passenger transportation. 
Related Stories