Once the key team members realised they were part of a project that would break the mould of decades and catapult our organisations to a new league, the rest followed
01 Dec 2020
Long Read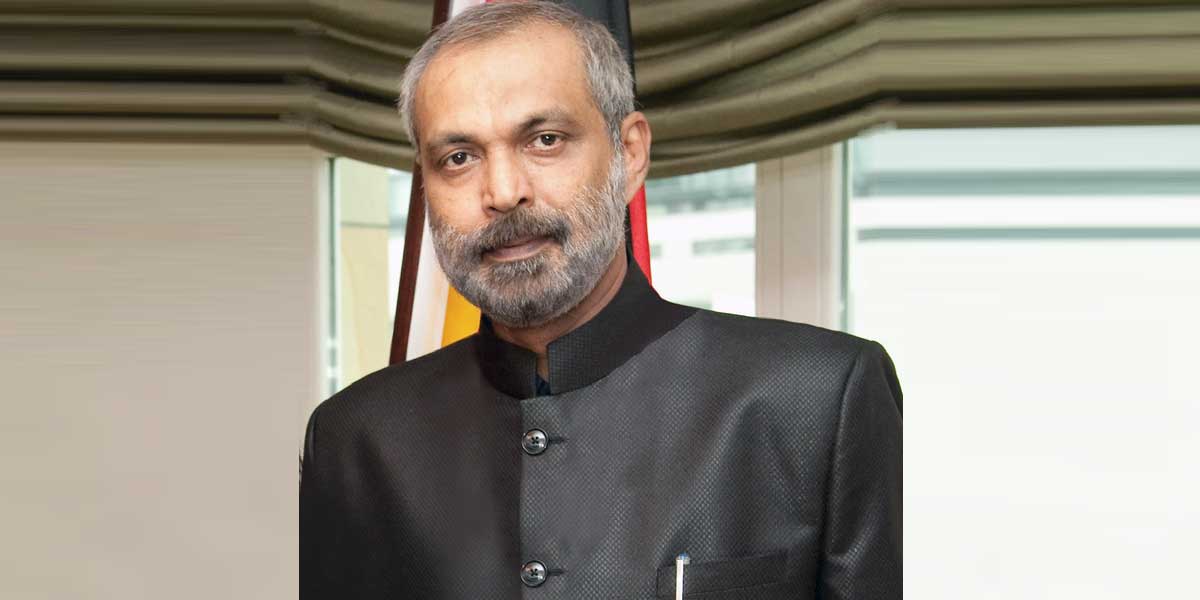 - Sudhanshu Mani, Retd. GM, Indian Railways Independent Consultant
Inaugurated by Prime Minister Narendra Modi on February 15, 2019, Train 18 has become India's fastest train by reaching the 180 km per hour speed limit during trial runs. The journey of India's first indigenously developed semi high-speed train, Train 18, also known as the Vande Bharat Express, is testament to the grit, character and fearlessness of Indian engineers. In conversation with Sudhanshu Mani, Former General Manager of Integral Coach Factory (ICF), CW explores how the learnings from this historical project can be used for future projects, and more….
As this project, an engineering marvel, was such a big success, how can it serve as an example for similar infrastructure projects in the near future?
To my mind, it can help in three ways. The project has demonstrated that Indian engineers can deliver products, from concept to design to engineering to manufacture, at much less than the cost of import if a proper environment is afforded. The Atmanirbhar concept can succeed given the right encouragement by the Government, which is a big spender, not merely lip service, as is mostly the case. Second, it is important to build a project around core expertise from within the country and import components or subsystems in areas where India is not capable, particularly through collaborative contracting, such that we learn as the contractor designs or manufactures—the next time round, we are empowered and enabled to do it ourselves. Third, there has been tremendous excitement around the testing of Train 18 at a speed of 180 km per hour, launched as Vande Bharat Express by the Prime Minister himself, and the successful operation of two rakes for the past 18 months or so without any hitch. This is a feat not paralleled even by any imported rolling stock so far. ICF has delivered the first modern train entirely of Indian origin. We hardly realised we were doing something great but the country loved the complete Make in India content of the project! Imagine, it's just a train but the coverage it got was phenomenal. It made us feel very happy and proud as well as grateful to each and every member of the team. It conveyed the message that a thousand such projects can bloom in India given leadership with a sense of purpose, empathy and pride.
In terms of technological advancements, what engineering software needs to be used to ensure timely delivery of such projects?
Extensive 3D modelling was done on Katia and Solidworks software. In addition, a host of specific software was employed for various tasks: 
Structural analysis of bogie frame according to EN 13749:2011
Structural analysis of bolted joints with VDI2230:2014
Structural analysis of mono-block wheel according to EN 13979-1+A1 (2011)
Ansys and Hyperworks software were used to ensure car body design meets the requirements of EN 12663-1:2010+A1:2014 and DVS1612:2014
LS Dyna software was used for crash analysis 
SIMPACK software was used for dynamic multi-body analysis to establish stable behaviour up to 180 kmph according to EN 14363 and RDSO's Third Criteria Committee
SIMPACK software was used for simulation for the acceptance of running characteristics according to EN 14363:2016 
Siemens Star CCM plus was used for CFD analysis.
Besides, ICF became the first production unit of Indian Railways to implement ERP in manufacturing, including its seamless use for the manufacture of Train 18. At the same time, partner vendors used their own tailormade software for the bought-outs.
In this industry, so many advancements happen by the day. If you had to do this project over again, what would you do differently today? 
It's a good question. I keep quoting Shakespeare, who spoke through Lucio in Measure for Measure, "Our doubts are traitors, And make us lose the good we oft might win, by fearing to attempt." The first hurdle to cross is to attempt, without fear of failure; that alone is the road to success, albeit via many possible failures. Our problem is that we do not attempt and take the easy way out of importing or abandoning. As we attempted fearlessly, that too in a very tight timeline, in hindsight there were many learnings. And the next time we do such a project, we should use these lessons to do better. One, all the stakeholders should be onboard such that jealousies and negativity, as unfortunately happened in the case of Train 18, do not stall the future of the project; we should have done more to sell the project but, frankly, we did not have the luxury of time. Second, meticulous planning and execution are a must to avoid stressed and chaotic working but as we were running against time, there was indeed some haphazard execution towards the end. Why? I had taken upon myself that Team ICF would deliver and therefore it was necessary that I lead all the way to the end—before I retired 21 months after the project was sanctioned. In future, similar projects need not be completed in 18 months but perhaps in 20 to 24 months so the working is more systematic and all those who matter are won over. Apart from that, there were some technical learnings. For instance, we chose the wrong seat for Indian conditions, a slide back instead of a recline, and the pantry space was inadequate.
What engineering technology went in to ensure passenger safety and comfort, especially keeping in mind the high speed the train was developed to run on?
Safety had to be our prime concern and every design feature was run though specific safety evaluation. There were many new features like the anti-climbing feature in coaches, semi-permanent jerk-free couplers that prevent capsizing of coaches, modern bogies, automatic plug doors, microprocessor-controlled brake system of current technology, sealed gangways, talk-back 
facility, video surveillance, alert systems, etc.
Train 18 is a train set with the powering and hotel load equipment mounted under the board so all the board floor space was available for passenger seating and amenities. We provided modern toilets with vacuum-evacuation system, touch-free fittings, passenger-friendly PIS, touch-free partition doors, spacious luggage racks, diffused lighting and many such features that enhance travel experience.
What were the design challenges you faced and how did you overcome them? What are some of the key aspects that need to be kept in mind while designing?
I will keep this simple. Assess the capability of your design team, being a witty fool and not a foolish wit. Make a matrix of the requirements and mark all the items with 'there' or 'almost there'; 'can be stressed to reach there'; and 'beyond us'. The first is easy, meaning your team and your vendors are there or almost there and can do it on their own. The second is where you must excite your team or your vendors' team to challenge themselves and try to reach where we need to go; this may result in some failures but this luxury has to be afforded to them for ultimate success. The third is the area where you need to collaborate, preferably with a design consultant, not a technology-provider company, and work hands on with them to learn in the process and equip yourself for the future.
What were the key measures taken to achieve project management deadlines?
All you needed was to channelise the inherent energy of your team and the vendors' teams. As I said earlier, once the key team members realised that they were part of a project that would break the mould of decades and catapult our organisations to a new league, the rest followed. Of course, the regular project management regime, including periodic meetings in offices and later on the shop floor with all key team members presenting their Gantt charts, was followed to good effect. Here are some key principles I tried to ensure as the leader:
A fixed experienced project management team, which was not to be disturbed as far as possible in the middle of the project
Incentives and opportunity for professional advancement of the team; this is not something usual in government but whatever is best possible within the constraints
A good preliminary design 
Timely availability and recognition of time values of funds; funds never came in way of the project
Reliable and responsible contractors and suppliers
Monitoring of interdependent and control activities: continuous video contact
Strict adherence to quality standards.
 -  PRAHARSHI SAXENA
To share your views, write in at feedback@ConstructionWorld.in
Related Stories