This city's waterfront project will help create its identity
01 Oct 2022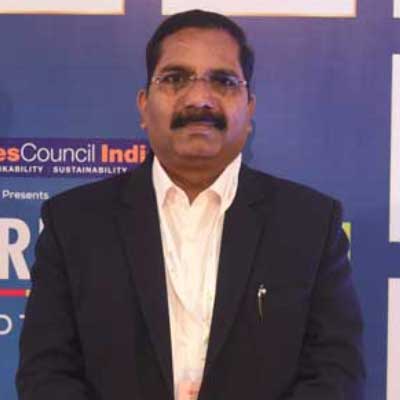 A second-round city, Thane Smart City (TSCL) was incorporated in 2016. The city has various area-based development (ABD) works under progress such as waterfront development, a multimodal transit hub, metro line and others. Sandeep Malvi, CEO, shares more….
Benefit of events like SU to India's Smart City Mission
This is a good platform for us to upgrade ourselves in technology, project management, assessments and more.
Pace of progress under the Smart Cities Mission
Like other cities, Thane Smart City was also incepted seven years ago. We have completed 20 projects and 15 are ongoing. The pace has been really good so far. Of course, there was a big challenge during the pandemic to get manpower and engage machinery but we have managed to meet our deadlines.
Upcoming tenders and projects in the city
No new tenders are coming up in Thane Smart City but there are two major projects. One is a new urban railway station and the other is SATIS (Station Area Traffic Improvement Scheme). Work on out-of-circulation tenders is proceeding smoothly. There is delay on the work of Thane Railway station owing to a PIL in the High Court. SATIS is one of the biggest projects for Thane to decongest the traffic around the station. Though the pandemic has delayed progress, we have started work on the scheme.
Dream project
They are all dream projects;for instance, the waterfront project and ABD projects will help create the city's identity. It is difficult to pick one. The waterfront development project had many challenges with regard to land acquisition, clearances from the forest department, High Court and government, encroachment, rehabilitation, and much more. But these hurdleshave been cleared with support from the government for city development.
Biggest achievement and challenge in the Smart Cities Mission
This is truly the biggest opportunity for cities to develop themselves under the smart city banner. This itself is an opportunity as well as a challenge. It is encouraging cities to develop models that work for them.
Thoughts on 18 per cent GST on smart cities
This increase will hamper project costsas the estimates were all drawn with the 12 per cent GST level in mind. However, as it is a government decision, we have to follow the rules. Keywords: Trimbak Dhengale Patil, Solapur Smart City, Smart Urbanation, Smart Cities Mission, GST on Smart Cities, Anil Tadkod, General Manager IT, Nashik Smart City, Golden Triangle, Nashik Safe and Smart City, Scada meters, Varanasi Smart City, Pralhad Rode, CEO, Kalyan Dombivali Smart City, Chinmay Gotmare, Nagpur Smart City, Dr Sanjay Kolte, CEO, Pune Smart City, area-based and pan-city developments, Sandeep Malvi, CEO, Thane Smart City, Shekhar Singh, Municipal Commissioner
Related Stories