This city will house Maharashtra's first naval museum
01 Oct 2022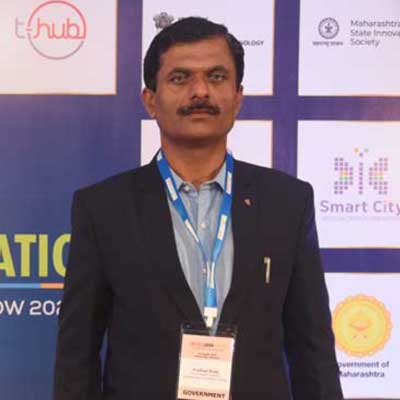 Incepted in 2016, the Kalyan Dombivali Smart City had identified transformation of its waterfronts and safe and smooth transportation as key areas. Pralhad Rode, CEO, shares more on the city's progress….
Benefit of events like SU to India's Smart City Mission
The platform facilitates exchange of information that can help us improve the projects going on in the city.
Pace of progress under the Smart Cities Mission All our ongoing projects are well on their way to completion by December this year. We have one civil project that will be finished by January 2024.
Upcoming tenders and projects in the city
We are not floating any more tenders as we have issued work orders for all our projects. As far as procurement is concerned, the vendors will be procuring their own material and using it to their needs while we reimburse them for it.
Impact of the pandemic on project timelines
Some of our civil construction works were impacted due to non-availability of workers. We have extended the timelines for these projects and are working hard towards meeting these.
Owing to the pandemic, we had made extensive use of IT and our integrated command centre,for which we had placed first in the rankings along with Varanasi Smart City.
Dream project
I wouldn't pick a dream project as such but our commissioner, Dr Vijay Suryawanshi,has a dream project to set up Maharashtra's first naval museum. We have already issued work orders for this. We are also developing the nearby areas of Ulhas River where the museum will be established.
Biggest achievement and challenge in the Smart Cities Mission
The work going on in the 100 smart cities has been extremely beneficial to the cities. The pace of these projects has inspired other cities to take up their own projects and maybe even come under the smart city umbrella. A challenge I have noticed is that the population of the country is increasing and so is the pressure on the urban infrastructure. We need to implement projects that take this growing population into consideration for it to be successful.
Related Stories