We attempted to concentrate on the twin issues of growth and profitability
01 Jul 2020
Long Read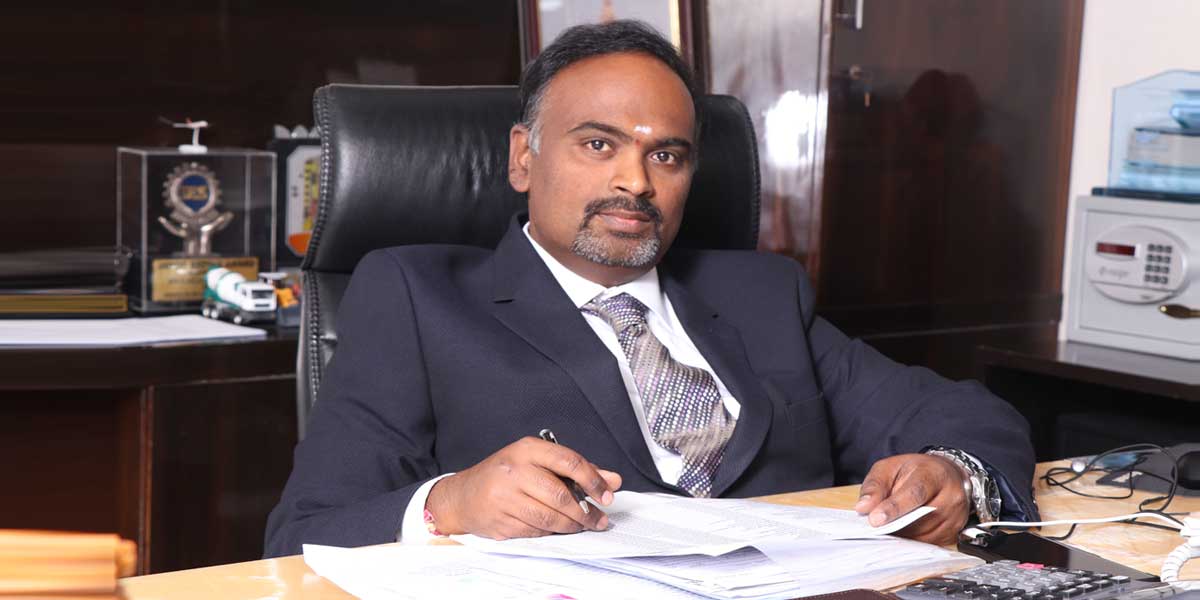 - K Jalandhar Reddy, Executive Director, KNR Constructions
A multi domain infrastructure development organisation with over two-and-a-half decades of experience, KNR Constructions (KNRCL) executes the construction of technically complex and high-value projects across segments, such as expressways, national highways, flyovers, bridges and viaducts, irrigation projects such as dams, reservoirs and canals and urban development including civic amenities and water infrastructure, among others. K Jalandhar Reddy, Executive Director, KNR Constructions, shares more….
Major challenge faced in FY2019-20 and the company's approach to it: The economic impact from the onslaught of the Coronavirus pandemic in India and the lockdown announcement, migration of labour force and disruption of supply chain logistics disrupted growth in Q4 FY2020.As accommodation for workers appropriate for the location with all basic needs is provided at all project sites, the company could retain the maximum labour force required to carryout 60-70 per cent of the work at all projects.
Biggest contributor to the company's growth in FY2020: KNRCL attempted to concentrate on the twin issues of growth and profitability. Irrigation projects fulfilled the twin objectives and were the biggest contributor in FY2019-20.Also, a decision to monetise BOT and HAM projects for future investments has opened up ample opportunities to grow. The company's steady growth can also be attributed to ownership of equipment with Rs12 billion of sophisticated machinery; minimal subcontracting, leading to greater control on project outcome and higher income; and raw material security through ownership of mines and quarries for key raw materials such as aggregates. In the past five years, the company's turnover improved by 248 per cent to Rs 22.44 billion, EBITDA by 315 per cent to Rs 4.87billion,PAT by 139 per cent to Rs 2.25billion, and net worth from Rs 7.37 billion to Rs 16.23 billion. During 2019-2020, KNR received past claims of Rs620 million.
A decision avoided that helped impact the topline and bottomline: The main focus of the company is to concentrate on basic infrastructure like roads, irrigation, flyovers, bridges, etc, and constructing and developing infra projects such as national and state highways, where funding is tied up for both EPC projects as well as developer project. Taking a major decision to terminate the Chidambaram-Meensurti NH-227 HAM project with NHAI, the company could avert a huge loss; otherwise, accepting with a delay with only a part of the right of way (RoW) would have resulted in negative financial implications. *With the Removal of 80IA under income tax from 01-04-2019 for infrastructure companies, profit after tax for infra developers have plunged. The government should review and bring back this clause as the developers are already facing cash crunch due to the COVID-19 pandemic.
Plans for growth in FY2020-21 amid the uncertainties the COVID-19 pandemic has brought about: KNR is positioned to take advantage of emerging infrastructure sector opportunities, EPC and HAM projects from NHAI and water management schemes and metro flyovers, where biddings are also planned by different state governments. Our order book position is over Rs 80 billion, having a visibility of two-and-a-half to three years of turnover. If the COVID-19 containment is achieved well before October-November 2020, there will be assured economic revival in the infrastructure sector and KNR will make all efforts to exceed the targeted turnover and profitability and improve the order position.
| | | | |
| --- | --- | --- | --- |
| KNR Constructions | Total Income | EBITDA | Reported PAT |
| FY20 (Rsbillion) | 22.44 | 4.87 | 2.25 |
| Growth over FY19 (%) | 5.00 | 1.72 | -2.28 |
Related Stories