We completed our brownfield expansion of 4.2 mtpa capacity
01 Jul 2020
Long Read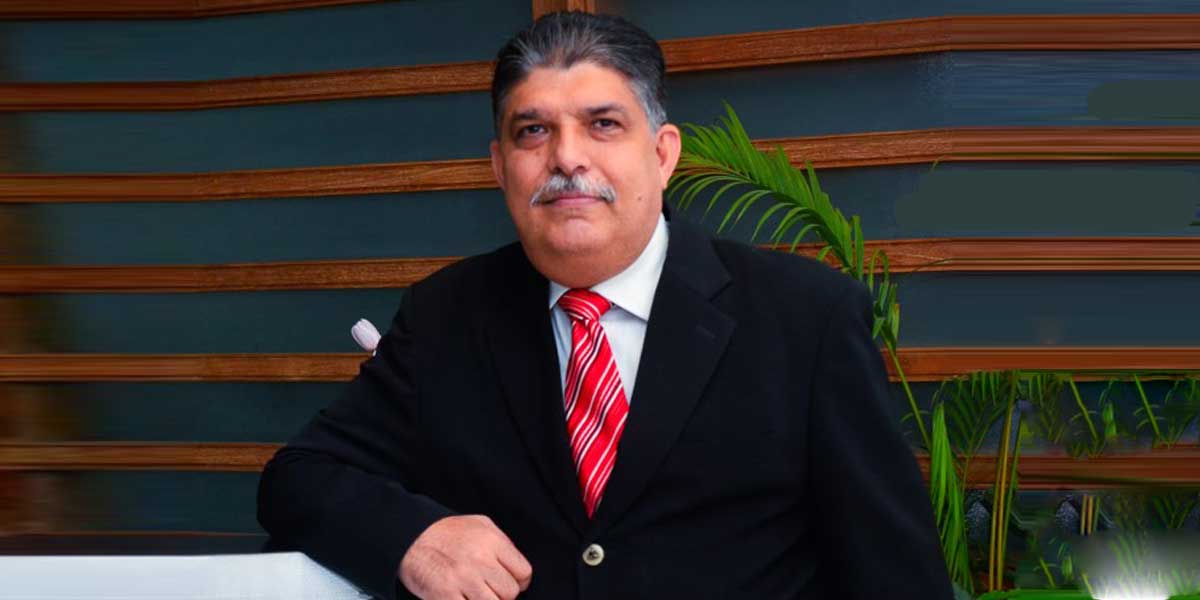 - Rajnish Kapur, Business Head (Grey Cement Division), JK Cement
A leading Indian cement manufacturer, JK Cement is an affiliate of the multidisciplinary industrial conglomerate, JK Organisation. For over four decades, JK Cement has partnered India's multisectoral infrastructure needs on the strength of its product excellence, customer orientation and technology leadership.It has emerged from an initial capacity of 0.3 mtpa from May 1975 of the first grey cement plant at Nimbahera, Rajasthan, to 15 mtpa till March 31, 2020. JK White Cement is the second largest manufacturer of white cement in India with an annual capacity of 600,000 tonne. Further, it made its first international foray with the establishment of a greenfield dual process white cement-cum-grey cement plant in the free trade zone at Fujairah, UAE, with a total white cement capacity of 1.20 mtpa and wall putty capacity of 0.9 mtpa. Rajnish Kapur, Business Head (Grey Cement Division), JK Cement, shares more....
Major challenge faced in FY2019-20 and the company's approach to it:JK Cement has become a leading player in the use of alternate fuel and raw materials; during 2019-20, the company took a giant leap in developing capability to use more alternate fuels in its kilns. During the year,the company has consumed 1.62 times more plastic in its kilns than used by it in packing cement.
Biggest contributor to the company's growth in FY2020: During the year, we completed our brownfield expansion of 4.2 mtpa capacity. Completing a project of such great magnitude within time and financial budget in a safe and environment-friendly manner has greatly enhanced the company's ability to serve its customers. A new grinding unit was also commissioned in Aligarh, thereby increasing the reach of the company to its core markets.
A decision avoided that helped impact the topline and bottomline:The company hasa strict policy of adhering to environmental norms and maintaining high quality standards. Our internal norms are more stringent than the benchmark standards set by various statues and standards. While these strict internal quality standards may result in higher product cost with regard to peer companies,it has allowed us to maintain our brand positioning and equity as a responsible corporate entity.
Plans for growth in FY2020-21 amid the uncertainties the COVID-19 pandemic has brought about:The first strategy JK Cement has adopted to combat this pandemic is to ensure the safety of all stakeholders in plants, offices, markets and workplaces. This has been given singular importance by the top management and, consequently, new work procedures and infrastructural interventions have been implemented. The leadership of JK Cement believes that while the COVID-19 pandemic has been a big setback to the world economy, it has given a chance for a new way of working and JK Cement will emerge stronger out of this crisis.
| | | | |
| --- | --- | --- | --- |
| JK Cement | Total Income | EBITDA | Reported PAT |
| FY19-20 (Rsbillion) | 55.50 | 12.67 | 4.00 |
| Growth over FY18-19 (%) | 9.65 | 42.40 | 23.23 |
Related Stories