We concentrated on acquiring mega challenging projects on a standalone basis
01 Jul 2020
Long Read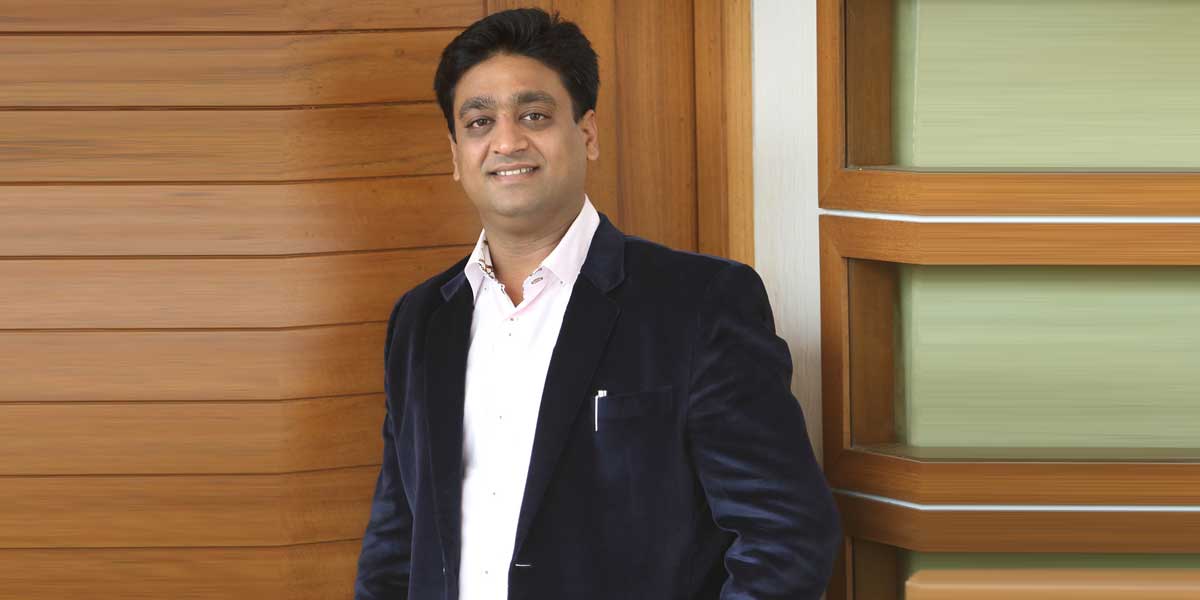 - Nalin J Gupta, Managing Director, J Kumar Infraprojects
J. Kumar Infraprojects is among the few EPC companies to conform to ISO standards ISO 9001:2015, ISO 14001:2015 and OHSAS 18001:2007 for Quality Management Systems, Occupational Health and Safety Management System and Environmental Management System. JKIL has developed a niche in the construction of urban infra projects including metros, flyovers, bridges, etc. It is focused on EPC projects, having a strong foothold in various sectors like urban infrastructure, transportation engineering, piling and civil construction. Nalin J Gupta, Managing Director, J Kumar Infraprojects, shares more....
Major challenge faced in FY2019-20 and the company's approach to it:Despite the headwinds caused by the COVID-19 outbreak, the company maintained its growth momentum and achieved a turnover of Rs29.70 billion,up 7 per cent to the previous fiscal. The momentum registered in the first nine months was negated owing to the lockdown, wherein we lost more than 15-20 crucial days of operations in March 2020. During these difficult times, we concentrated on preparing ourselves to successfully navigate through these challenging times. We have developed a business revival plan with an aim to accelerate the pace of project execution after things gradually normalise.
Biggest contributor to the company's growth in FY2020: We concentrated on improving our qualifications and acquiring mega challenging projects on a standalone basis that would further test our capabilities and competence. We have invested in a broad base of construction equipment assets. This proprietary ownership has earned us the trust of marquee clientele and enabled us to achieve a robust and growing order book and deliver quality construction while meeting timelines. Our resolve towards maintaining low leverage and financial discipline has not only helped us navigate through the difficult times but emerge stronger.
A decision avoided that helped impact the topline and bottomline: Our focus towards sticking to our core competencies and internal pricing benchmarksmay have impacted our topline in the short term. But as a serious and long-term player, we are focused on quality rather than quantity. We will not compromise our long-term vision for short-term gains.
Plans for growth in FY2020-21 amid the uncertainties the COVID-19 pandemic has brought about: The outbreak of COVID-19 has led to subdued demand and slowdown across industries and sectors, and our position is no different. However, our agile and responsive business model gives us the confidence to emerge stronger. For us, the situation presents an avid opportunity to further build on our efficiencies.We continue to remain optimistic about the long-term prospects of our business for a number of reasons.
Robust order backlog from large and liquid clients resulting in strong revenue visibility and improved liquidity position
Expertise and qualification amassed over the years, which will help us qualify for large projects on a standalone basis
Further consolidating our position in major states like Maharashtra, Delhi, Gujarat, Rajasthan and Uttar Pradesh, which we believe are currently undertaking major urban infrastructure development
Successful completion of complex structures with innovative techniques, and being a preferred urban infrastructure company
A large fleet of owned machinery and equipment, providing us with the requisite flexibility and efficiency to execute projects with ease.
| | | | |
| --- | --- | --- | --- |
| J Kumar Infraprojects | Total Income | EBITDA | Reported PAT |
| FY20 (Rsbillion) | 29.70 | 4.57 | 1.83 |
| Growth over FY19 (%) | 6.58 | -1.6 | 3.68 |
Related Stories