We have shifted our focus from large to mega projects
01 Jul 2020
Long Read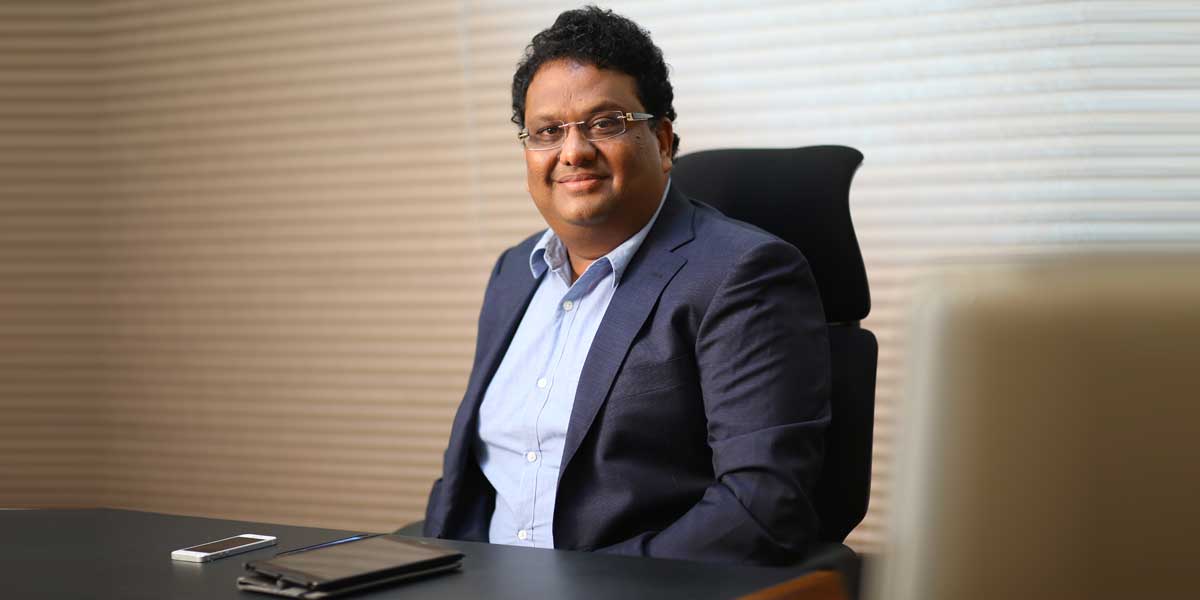 - Devendra Jain, Whole-Time Director and CEO, Dilip Buildcon
With its geographical diversification in 17 states across the country and segmental diversification in sectors such as highway, metro, irrigation, dam, airport, mining, tunnels, etc. Dilip Buildcon is one of the biggest employers in the construction industry with about 38,000 employees on its rolls. It owns one of the biggest fleets,with 12,000 construction equipment. The company has completed over 90 per cent of its projects ahead of schedule.It has strong backward integration and its own manufacturing facilities for road safety equipment, electrical poles, metal beam crash barrier, bearings, etc. Devendra Jain, Whole-Time Director and CEO, Dilip Buildcon, shares more....
Major challenge faced in FY2019-20 and the company's approach to it: In 2019-2020, the country witnessed one of the most severe monsoons. The biggest challenge was keeping pace with growth. Owing to this, the topline of the company was considerably hit and was also coupled with the idling of resources. However, with concerted efforts, we made a good comeback. Owing to COVID 19 in the last fortnight of March, the situation again worsened. But with great patience and resilience, we bounced back and consolidated our position. We recalibrated our strategies for these unprecedented situations and, to a large extent, have come out of the crisis.
Biggest contributor to the company's growth in FY2020: On the basis of our inherent strengths and experience, we have gone for both geographical and segmental diversification. In sectors where we have sufficient experience, we have shifted our focus from large to mega projects. This will help us have more control on operations and result in a good topline and bottomline. All the important aspects of administration such as finance, procurement, HR, contract management, planning, execution, etc, are being monitored and operated through SAP, thus leaving no room for delay and defaults.
A decision avoided that helped impact the topline and bottomline:Looking to the asymmetrical risk allocation towards PPP projects in infrastructure, the company refrained from such projects for the time being. This has been a major cause of concern for all the infrastructure companies operating in this sector. Fortunately, the Government took cognizance of the matter and is seriously coming up with risk mitigation steps.
Plans for growth in FY2020-21 amid the uncertainties the COVID-19 pandemic has brought about:There is one more important event that is contemporaneous with the COVID 19 pandemic. Construction companies from China are facing a lot of prohibition in India and, thus, a huge vacuum will be created. These companies were competitors in large and mega projects; with their absence, obviously, a vast opportunity will be available for Indian companies. With strong consolidation, we are all set to translate this opportunity into business. Further, the COVID-19 crisis has provided us time to reassess our strategic competence and do away with weaknesses, if any. Owing to the perfect blend of hardware—in the form of a large fleet of equipment, plant and machineries and backward linkages—and strong and efficient software, inthe form of trained and committed manpower, we could mitigate the effects of the crisis. After a small hiccup, we are again on track.
| | | | |
| --- | --- | --- | --- |
| Dilip Buildcon | Total Income | EBITDA | Reported PAT |
| FY20 (Rsbillion) | 90.15 | 16.03 | 4.27 |
| Growth over FY19 (%) | -1.63 | -2.87 | -44.14 |
Related Stories