We made our first major foray into BOT (toll) projects
01 Jul 2020
Long Read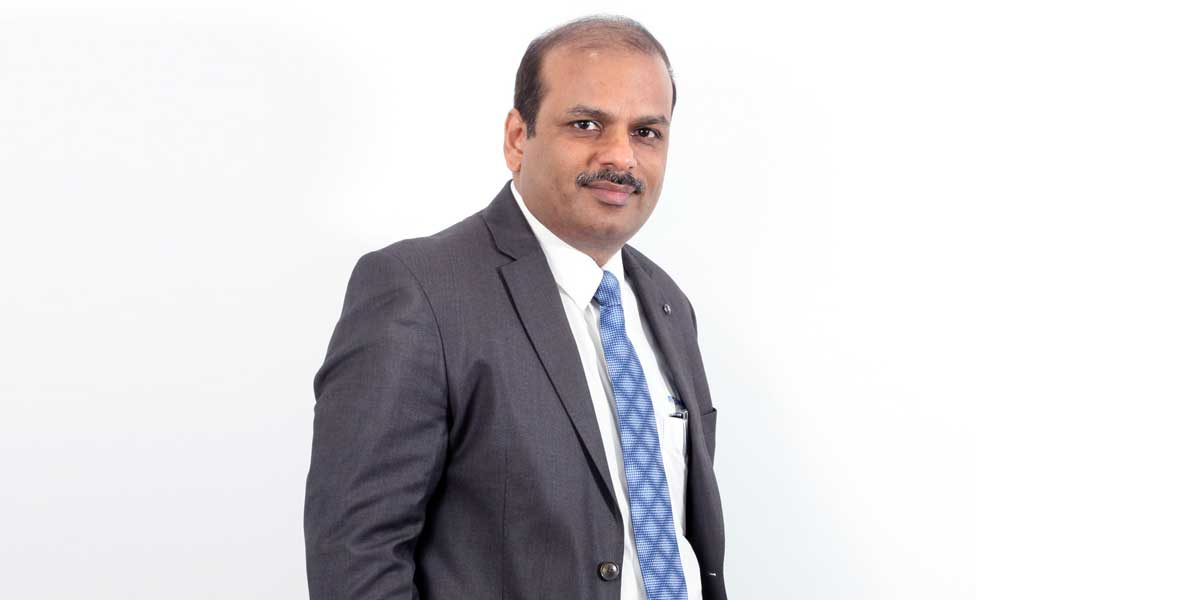 - Ved Mani Tiwari, Deputy CEO, Welspun Enterprises
Part of the Welspun Group, Welspun Enterprises (WEL) operates in the infrastructure space—primarily roads and water, with some investments in oil and gas. While the company's main focus as a developer is on hybrid annuity model (HAM) projects, it also takes up value-accretive projects in the BOT-toll and EPC spaces. WEL currently has eight road projects in its developer portfolio with a total project value of over Rs 120 billion, and its current unexecuted order book is about Rs 49 billion. It was also the first company to complete a road HAM project, the Delhi-Meerut Expressway (Package1), in 11 months, ahead of schedule, and expects to complete four of its HAM projects in FY2020-21. Ved Mani Tiwari, Deputy CEO, Welspun Enterprises, shares more….
Major challenge faced in FY2019-20 and the company's approach to it:FY2019-20 was a challenging year from a project execution perspective. In the early part of the year, construction works at existing project sites wereaffected owing to prolonged monsoon rains.The COVID pandemic towards the end of the year impacted our completion plans for a couple of projects. Despite these challenges, through a strong focus on processes and technology, we have been able to maintain our revenue and EBITDA margin for the year.
Biggest contributor to the company's growth in FY2020: We made our first major foray into BOT (toll) projects recently by taking over a project in the NCR (through harmonious substitution). This move is tied to our strategy of taking up value-accretive projects across various models.During the year, we also successfully refinanced the Delhi-Meerut project, the first for a completed HAM highway project in the country. The refinancing at a competitive rate helped strengthen our balance sheet.
A decision avoided that helped impact the topline and bottomline:WEL is a process-driven company and there is a management consensus to deliver value to our stakeholders. We bid selectively for projects, and always bid at our internally mandated threshold returns. Hence, we do not compromise on our return expectations even if it means not winning a project. We believe this disciplined approach helps create sustainable stakeholder value.
Plans for growth in FY2020-21 amid the uncertainties the COVID-19 pandemic has brought about:We are confident of making up the revenue loss witnessed in the lockdown period over the remainder of the year. Our focus will be on completing our ongoing projects on time or ahead of schedule. We expect to achieve COD on four under-construction projects during FY2021. Significant progress is also expected on the execution of other projects, including the recently acquired Mukarba Chowk-Panipat BOT (toll) project. In line with our asset-light strategy, we will look at unlocking value from our projects once they are completed. With five operational projects expected before the end of the year (including the already operational DME project), the company will have more options to explore in terms of asset monetisation.
| | | | |
| --- | --- | --- | --- |
| Welspun Enterprises | Total Income | EBITDA | Reported PAT |
| FY20 (Rsbillion) | 18.08 | 3.03 | 1.50 |
| Growth over FY19 (%) | 1.18 | 19.91 | 19.11 |
Related Stories