Easy finance is key to success of India's affordable housing
01 Aug 2021
Long Read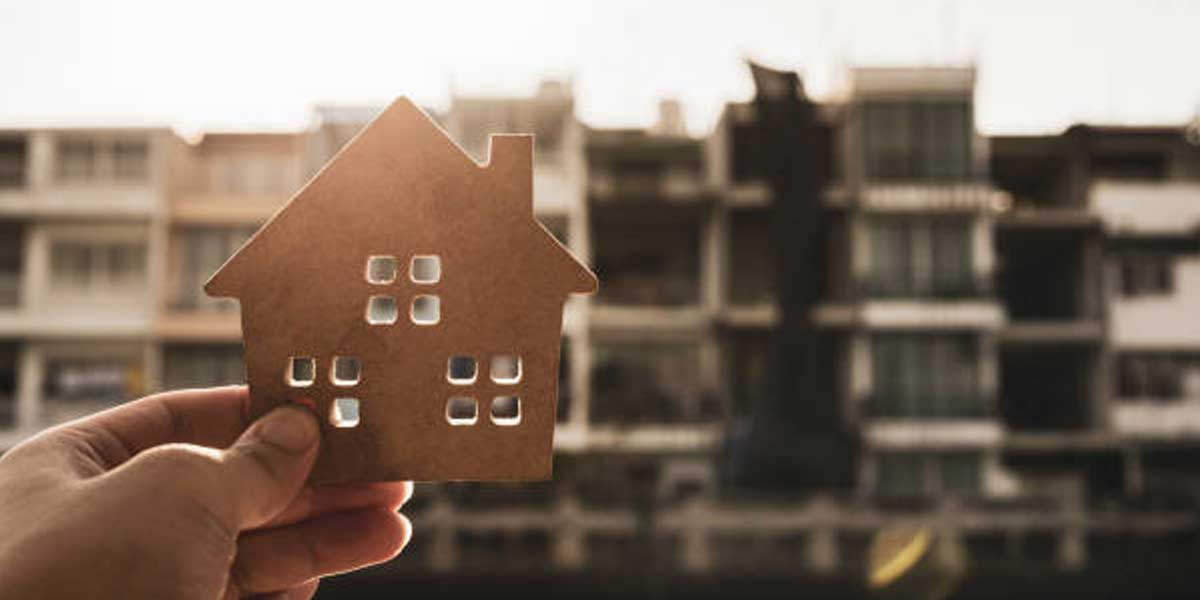 Stringent control over finance and subsidised access to it for the good ones, has pushed developers and borrowers to become far more disciplined in seeking affordable homes. Problems of timely completion, location and price as well as product price notwithstanding, PMAY has brought the largest bank of affordable homes into the urbanscape in Independent India.
The Pradhan Matri Awas Yojana (PMAY), launched in 2015, was a promise to provide every Indian family a roof over its head before 2022, the 75th year of Indian Independence. Since then, we have been through the worst pandemic that the world has seen. But despite two waves of the pandemic, organised players are confident of steady business for the next few years and buyers are still queuing up.
Also read:

Affordable housing is a sector that has been streamlined by finance. Today, of 1.1 crore houses that the government had aimed to complete, government statistics show that 1.13 crore houses have been sanctioned and 50.18 lakh houses have already been constructed. This is an all-time high for a five-to-seven-year period.
Source: MHoUA/PMAY
Explains Pradeep Aggarwal, Founder and Chairman, Signature Global, "Demand is unlimited. The LIG segment is being purchased by the salaried class with a monthly household income of about Rs 75,000-Rs 1 lakh. Rates of interest are down and it is comparatively easy to get a loan. The number of first time loanees has increased. Today 2-3 per cent of borrowers are first time home buyers. At 6.8 per cent rate of interest and a subsidy of 3-4 per cent, the effective interest becomes just 1-2.5 per cent. In a 10-year period, this has been the best time to buy a house. Rates are the lowest, banks are desperate to lend, and options for houses are available."
The PMAY model has been for the Centre and states to share the burden. Explains PMAY Mission Director Amrit Abhijat, in an exclusive interview with CONSTRUCTION WORLD, "The Bengal approach has been the best in the country so far, where the Centre and state pay Rs 2 lakh each and the beneficiary also takes a Rs 2 lakh loan on which he gets a subsidy. That way he does not get a dole but actually has to work on getting his or her house. At Rs 6 lakh, a good enough affordable house can be built."
Funds to make these houses has been a big issue with builders. There are plenty of funds for developers like Signature Global who get money from international funds like IFC and from the formal banking system at interest rates of less than 10%. "The prerequisite is a corporate culture, proper cash flows and timely completion with commitments to the lender and customer borne at any cost," he says.
"Today, affordable housing in India is almost like the social housing projects of Hong Kong or Singapore," says Aggarwal. The demand is unlimited. Institutional funds are available at the right rates for those with a good track record. And there are plenty of subsidies from the governments as well.
From a pre-pandemic scenario where housing sales were sluggish, today most developers have sold completed inventories, except where they were in bad locations or at the wrong price. Aggarwal says about 80% of buyers in the Rs 40-50 lakh budget were first time buyers. He himself has delivered 5,000 houses in this financial year and is poised to sell 5,000-7,000 more in the next. Another 8,000-10,000 are part of new projects.
But for small developers who fund the construction with their own equity or take funds at higher rates survival is a challenge. Non Banking Financial Companies (NBFC) charge an interest rate of 15-18%, depending on the size of the company. Institutional funding comes at 10-11%. The ideal rate to be able to manage the business, many developers say, is sub 10%. That really is the trick to long term success in this segment where demand is endless. Sales are never the problem, funds have been.
That's as far as the formal system goes. But for people like Deo Shankar Tripathi, Managing Director and CEO of Aadhar Housing Finance, which provides last mile funding to financially excluded people, the problems of the consumer of this segment are no less. "While the interest rate on home loans is the lowest now at 6.8-7.75% in the formal sector, customers of the informal sector cannot make the cut. Some banks even offer waivers on interest rates in the formal system. But customers in the bracket of homes worth Rs 35 lakh or less, often can't access loans from mainstream banks and formal systems. Says Tripathi, "They stipulate that the house should be within the municipal limits and not in gram panchayat areas. They also demand proof of income certificates. Informal sector customers may have the repayment ability but have no proof of that income in salary certificates. In small townships and gram panchayats the buyers can get homes within their budget for Rs 8-12 lakh, which is not possible in municipal areas. Sometimes civic amenities may not be there either."
Also read:

So the about 24-25 housing finance companies (HFCs) step in with more expensive loans with fewer requirements. The higher rates are because of higher risk, Tripathi explains. Assessments are operations intensive as are collections of instalments from non tech-savvy borrowers.
The rate of interest is then 10-12%, about 2.5-3% higher than the prime segment. Those buyers who don't have salary slips but whose money comes regularly to a bank account can get loans at 9.5%. If there is some earnings in formal accounts and the rest in cash, they get an interest rate of 10.5%. They get available subsidies. Where refinance is available from the National Housing Bank (NHB) the borrower gets 9.5% loan rate. Aadhar, for instance, gets Rs 1,000 crore refinance from the NHB. That means 12,500 accounts get the subsidy.
Also read:

Most affordable home loans are in the Rs 7-15 lakh range. In the Deen Dayal Upadhyay scheme the government offers finance for a one-room kitchen or two-room kitchen unit. The customer contribution is 15% in terms of labour etc.
Abhijat says the government is appraised of the problems of the informal sector and is soon coming out with a scheme whereby the state government can issue a certificate of income for the informal sector employees who do not have payslips and are at a disadvantage. "This should be able to reduce costs for those employees," he says. And the sovereign certificate adds to their credibility as borrowers.
"The pandemic has added to the woes of the EWS and LIG category borrowers who are susceptible to economic, environmental and health shocks," says Tripathi. From 1% the NPA levels rose to about 2.5% by March 2021. However, the lenders have seen things stabilising by June 2021, when the second wave receded in most parts of the country. The only problem was the unpaid amount of the three months. That is now being restructured. Abhijat agrees. "The system wants to give them time to recoup and not pressurise them the beneficiaries," he says.
Lack of squeaky clean titles does not come in the way. Sometimes the upgrade in slum areas or where partition deed is not available, if they show the previous construction on the site, then the assumption is that that portion belongs to them. Many times they take a land purchase loan but the lenders insist that the disbursal is after a two feet boundary has been erected. Rural banks give 75-80% loans below Rs 15 lakh. HFCs give 15 lakh and above.
Also read:

So in the final count, will the PMAY scheme count as a thundering success? The Beneficiary Led Construction scheme where those with decrepit or congested housing or just land can borrow and build has been a big success with about 70 lakh homes having been completed by August 15, 2022. With about 20 lakh Credit Linked Subsidy Scheme (CLSS) loans sanctioned, this too would have been a fairly successful move. The Affordable Houses in Partnership (AHP) scheme where private sector developers had to build and sell at discounted values, is yet to achieve the same numbers. The 10 lakh homes in this category needed more time as developers had to find the land, get approvals, secure finance and then get the multi-storied apartments ready. In states like Madhya Pradesh, where the state governments required developers to complete the affordable and EWS housing first, before they get their approvals for the main projects, even if they are in the outskirts of the city with no formal transport links, the builders have protested the move to push the onus of finding beneficiaries on them.
The problems are by no means over. However, this has been the largest bank of affordable urban housing that has come up in the 75 years of India's Independence.
E Jayashree Kurup is a researcher-writer and Director, Wordmeister Editorial Services Real Estate & Cities.

Write to her at jkurup@asappmedia.com
Related Stories