Stressbusting in Real Estate!
01 Nov 2020
Long Read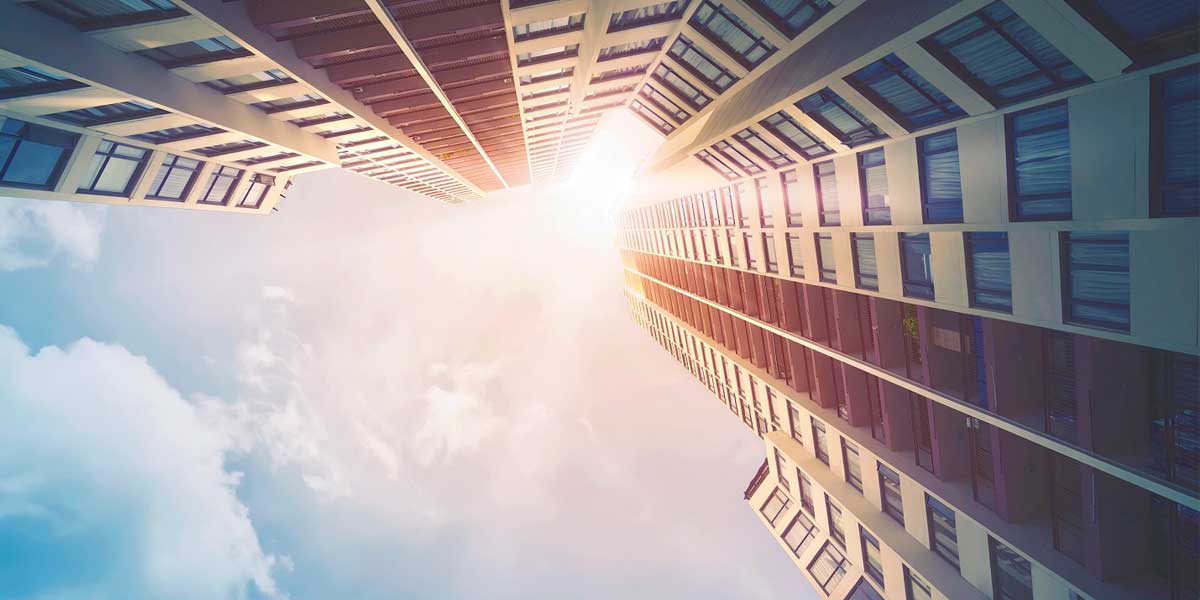 The Indian real-estate sector was endeavouring to accept and adjust to the changes ushered in by the structural reforms of demonetisation, GST and the Real Estate (Regulation and Development) Act (RERA), initiated periodically from 2016. The NBFC catastrophe in the second half of 2018, leading to a severe liquidity crisis for the developers, added to their woes. The non-availability of the refinance window caused many real-estate projects under construction to be stalled.
The Insolvency and Bankruptcy Code 2016 (IBC) has been a mature step towards setting up a legal framework to adjudicate matters of financial failure and insolvency. The code attempts to end the regime of debtors who continue to be in possession of the asset and provide control to the creditor.
While the impact of liquidity issues was felt across all asset classes, residential real estate was the most impacted. By the end of 2019, nearly 5.76 lakh units (launched in 2013 or before) valued at over Rs 4.64 lakh crore were among the delayed and stalled projects across the seven major cities in the country, according to ANAROCK Research.
To mitigate this impediment, the Government has initiated the Alternate Investment Fund (AIF) with a corpus of Rs 25,000 crore in 2019. This move was directed towards those stressed residential real-estate assets under construction that are yet to be completed, including those declared non-performing assets (NPAs) that have been admitted for insolvency proceedings.
The Government's SWAMIH Fund has already sanctioned Rs 12,079 crore for over 81,000 units across 123 projects in the country. The alternate investment fund (AIF) created appears to be quite meagre in comparison to the quantum required at large to bail out several such projects. Today, there are several institutional investors who are actively funding such stressed projects, albeit after extensive screening and prudence. 
  With the bankruptcy code getting more established across the country, lenders are more secured and seen to be actively investing in stressed real-estate opportunities. Industry estimates suggest that over $ 1 billion has already been invested in such opportunities. Many corporates burdened with heavy debt are being agile and exploring options to liquidate their prime real-estate assets.
  Currently, there are close to nearly 10,000 cases listed in the National Company Law Tribunal (NCLT). It is noticed that banks and vendors (operational creditors) have dragged 90 per cent of the 2,162 bankrupt companies to tribunals under the IBC. This indicates that the code is benefitting creditors to recover dues. It is also evident that sectors that are labour- intensive and have a significant proportion of unskilled and unorganised workforce have high volumes of litigations and debt default. These sectors are also seen to end up in liquidation.
Fig -1: Banks and operational creditors seeking resolution

Sector

No. of Companies

% of Total

Manufacturing

899

42

Real estate, including renting business

421

19

Construction

227

11

Wholesale and retail trade

214

10

Hotels & restaurants

60

3

Electricity & others

55

2

Transport, storage & communications

60

3

Others

226

10
Source: IBBI, Compiled by ANAROCK Research
The real estate and construction sectors together account for nearly one-third of the cases. It is also pleasantly surprising that liquidation is the lowest in the real-estate sector with only 27 per cent of cases that have been ordered to commence liquidation. Also, nearly 36 per cent of the cases are settled or appealed or reviewed. Even withdrawal of cases is the highest among the real estate and construction sectors.
Fig – 2: Overview of cases admitted

Sector

Appeal/Review/Settled

Withdrawn U/s 21A

Resolution plan approved

Liquidation commenced

Textiles, Leather & Apparel

10%

6%

9%

75%

Machinery Equipment

21%

9%

10%

60%

Food & Beverages

9%

9%

18%

64%

Wood, Rubber, Plastic & Paper

13%

13%

22%

52%

Basic metals

13%

5%

27%

55%

Chemicals

16%

7%

28%

49%

Real estate, including renting business

37%

25%

11%

27%

Construction

31%

12%

12%

45%

Wholesale and retail trade

17%

8%

8%

69%

Hotels & restaurants

21%

8%

24%

47%

Electricity & others

14%

4%

25%

57%

Transport, storage & communications

11%

9%

9%

71%
Source: IBBI, EY India, Compiled by ANAROCK Research
 After the formulation of the IBC in 2016, homebuyers have also started to seek justice from the newly formed body. Earlier, their source of recourse was limited to consumer courts for the redressal of their grievances. Then came RERA, which can become a meaningful platform to address the grievances of homebuyers in a systematic way.
 The IBC was also amended in 2018 to allow an individual homebuyer to initiate the Corporate Insolvency Resolution Process against the NCLT. The amendment has given homebuyers the status of 'financial creditors'. According to government estimates, 1,821 cases filed by homebuyers against builders since June 2018 were pending in the NCLT as on September 30, 2019.
The bankruptcy reform has sought to rebalance the rights of lenders and shareholders of defaulting firms so that the fear of loss of ownership and management control would force the promoters into developing a rescue package. Buyers and creditors today may have avenues of seek legal intervention and relief to secure their debts and investments liberally from these bodies; these solutions need to be more expedited and well implemented.
About the Author: Shobhit Agarwal is Managing Director & CEO, at ANAROCK Capital.  Agarwal and his team advise on and manage big-ticket real-estate funding, acquisition and consolidation mandates for leading multinational corporations, large institutional investors and financial sponsors, and high-net-worth individuals.
Related Stories