Construction at the beginning of the century
01 Sep 2021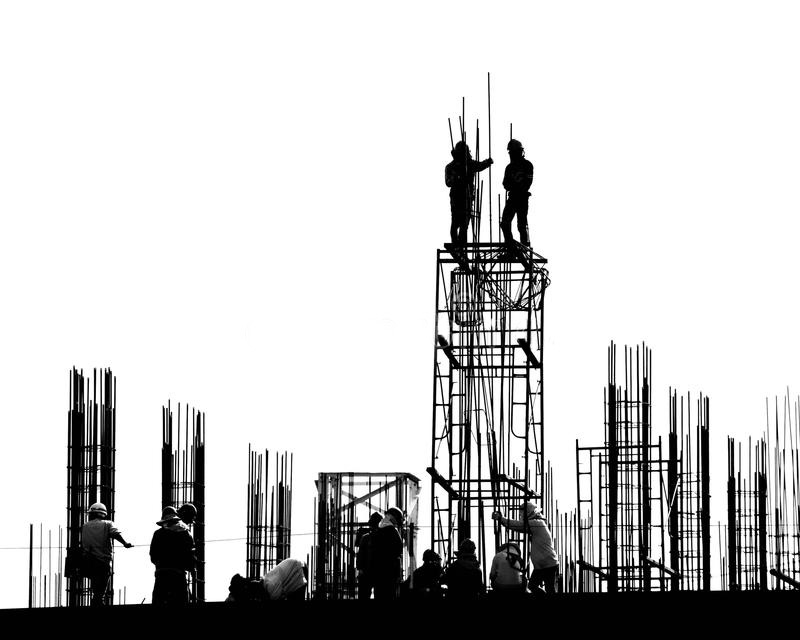 Construction activity is integral to infrastructure and industrial development. In India, the construction industry, one of the leading employers in the country, experienced an increased CAGR from 6.36 per cent during 1993-2000 to 9.17 per cent during 2000-2005. The construction sector is one of the leading employers in the country. In 1999-2000, it employed 17.50 million workers, a rise of 9 million over 1993-94; this increased to 26 million during 2004-05. Key growth drivers included government investment in infrastructure creation and demand in the residential and industrial real-estate sector.
GDP contribution
The percentage share of construction output to total GDP increased from 5.8 per cent in 1983 to 6.6 per cent in 2004-05. From 2004-05 to 2009-10, the sector registered double-digit growth (16.02 per cent), the highest among all sectors.
Labour absorption in the construction sector also increased, albeit gradually. The share of employment in the construction sector to total employment expanded from 2.54 per cent in 1983 to 2.88 per cent in 1993-94, and further to 5.68 per cent in 2004-05. The growth of employment also expanded from 5.79 per cent during 1983 and 1993-94 to 9.55 per cent during 1993-94 and 2004-05. Total sales of the Indian construction industry reached Rs 428.85 billion in 2004-05 from Rs 214.51 billion in 2000-01.
Enabling sectors
Roads and highways:
Highway development got a fillip with the National Highways Development Project (NHDP) project launched in the early 2000s. It involved development and four/six-laning of about 13,150 km of road at over Rs 540 billion (at 1998-99 prices). An annual average consumption of 40 lakh mt of cement and 3.0 lakh mt of steel during 2001-04 was estimated on just the Golden Quadrilateral.
To encourage road construction, the Central Government also offered several incentives, such as income-tax exemption for 10 years from NHDP earnings; grant up to 40 per cent in the BOT) schemes; and exemption of NHAI Bonds from capital gains; among others. The Government also revamped the Central Road Fund, which saw an allocation of Rs 11.92 billion, Rs 55.90 billion, Rs 59.62 billion and Rs 58.80 billion from the revamped Central Road Fund (CRF) in 1999-2000, 2000-01, 2001-02 and 2002-03, respectively. Further, in 2000, to enhance rural connectivity, the Government launched the Pradhan Mantri Gram Sadak Yojana, a centrally sponsored program funded by a tax on diesel.
Railways: The need to increase investment in rail infrastructure led to a policy decision in 2000 to allow private capital in the railways sector, covering rolling as well as fixed infrastructure. In December 2002, the Government announced the National Rail Vikas Yojana (NRVY) to increase the capacity of the rail GQ connecting the four largest cities, providing better connectivity to major ports, and building critically needed bridges over the Ganga and Brahmaputra.
Further, the early 2000s saw some initiatives involving private-sector participation in the railways, including one in Gujarat, completed in May 2003, with an investment of $ 119 million.
Power: The Parliament passed the Electricity Act of 2003, which consolidated the electricity laws, attempting to usher in a market-based competitive regime and institutionalise appropriate regulatory safeguards.
Giving a voice to the construction sector
While we celebrate the 30th anniversary of India's liberalisation reforms, Construction World (CW), established in 1996, has reflected India's transformation, echoed its aspirations, addressed its challenges and predicted its potential across crucial sectors, with its research-driven features, news reports, business insights and opportunities, market updates, project showcases, interviews with change-agents, and informed policy recommendations.
The flagship of ASAPP INFO GLOBAL GROUP, CW, which has won awards and accolades aplenty, counts among its readership EPC and engineering companies; civil and structural contractors and engineers; equipment and building material companies; architects and builders; interior designers; government agencies, policymakers and bureaucrats; financial institutions; and high-net-worth investors.
Going forward, CW remains committed to catalyse growth and partner in the nation-building process with valuable information, insights and analyses.
Related Stories