BEML achieved its highest ever turnover in FY2020-21 with growth in all three verticals
01 Nov 2021
Long Read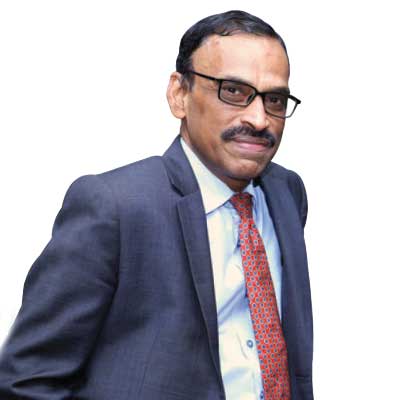 SECTOR: Engineering - Heavy
BEML
Incorporated in 1964, BEML Ltd is a Schedule 'A' public-sector undertaking under the Ministry of Defence. The company is engaged in the design, development, manufacturing and after-sales service of a wide range of products for core sectors of the economy such as coal, mining, steel, cement, power, construction, defence and aerospace, railway and metro transportation systems. The company operates in three business segments: Defence & Aerospace, Mining & Construction, and Rail & Metro. MV Rajasekhar, Chairman & Managing Director (I/C), Director (Mining & Construction), Director (Human Resources) (I/C), BEML Ltd, shares more….
Strategies to overcome COVID-19 and other challenges in FY2020-21: Although the pandemic posed severe challenges to the industry owing to disruptions in the supply chain and logistics, BEML consistently provided 24 x 7 service support to its esteemed customers, especially in the coal mining sector, which was functioning without a break.With the strict adherence to the COVID norms laid down by the government, the production divisions geared up to meet the requirements for all the three verticals. Advanced planning and procurement actions were the strategies adopted primarily to spring back operations to achieve the organisation's goals. Notwithstanding the difficulties posed by the pandemic, BEML achieved its highest ever turnover in FY2020-21 with growth in all three verticals.
Major contributor to growth in FY2020-21: Keeping in mind BEML's goal to increase the spares business, a major decision was taken to merge the spares business of the Mining & Construction and Defence verticals. This resulted in the highest ever spares business in FY2020-21, which contributed to the company's bottom-line.
Decision avoided/made that helped maintain top-line and bottom-line: A couple of key decisions made a critical difference. Forecasting the disruptions because of the pandemic in FY2020-21 and concerted focus on production and supply of high-capacity mining equipment to the mining industry that was functioning even during the pandemic helped sustain the top-line and bottom-line.
Plans for growth in FY2021-22 and beyond: At the outset, we are optimistic of achieving a targeted revenue for FY2021-22. Orders over Rs.20 billion are in the pipeline in addition to the current order book position of around Rs.113 billion. Moreover, we have launched 'Project Abhyuday', a study on a 'Growth cum Business Model' to increase our business.
The objective is to significantly augment BEML's business across all three business verticals with a thrust on exports and 'Atmanirbhar Bharat' as the driving theme. Eleven high-priority business growth opportunities across three business verticals have been identified, which would enable BEML to achieve annual revenues of Rs.80 billion to Rs.100 billion in the next four to five years. Further, we have signed eight MoUs during DEFEXPO-2020 and 11 MoUs during Aero India 2021 to expand the business of all three verticals.
Related Stories