Rural sales expansion and an aggressive pricing policy helped us increase our market share
01 Nov 2021
Long Read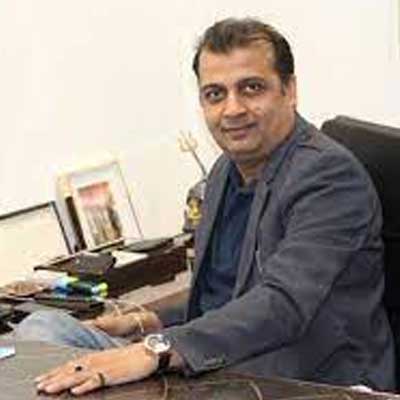 SECTOR: Steel - Tubes/Pipes
APL Apollo Tubes
With a capacity to produce 2.6 million tonne per annum (mtpa), APL Apollo Tubes Ltd is the largest producer of structural steel tubes in India. The company has an extended distribution network of warehouses and branch offices in 29 cities across the country catering to the domestic market as well as 20 countries worldwide. Its multi-product offerings include over 1,500 varieties of structural steel tube and hollow steel sections, making APL Apollo one of the leading branded steel product manufacturers in India. Headquartered in Delhi-NCR, APL Apollo, with its world-class facilities, widely spread three-tier distribution network and over 800 distributors, is committed to strengthening India's infrastructure backbone. Sanjay Gupta, Chairman & Managing Director, APL Apollo Tubes Ltd, shares more….
Strategies to overcome COVID-19 and other challenges in FY2020-21: There were five main challenges we faced when the COVID-19 pandemic struck: Uncertainty, safety of employees, supply chain disruption, disruption of demand and structural damage to the industry. To tackle uncertainty, we switched to the cash-and-carry model from the normal trade practice. To ensure employee safety, we took care of all the protocols at our plants. We did some bulk purchase of steel before prices started to go up owing to the supply chain disruption. We focused on rural markets aggressively and also became aggressive on our pricing policy. So, rural sales expansion and an aggressive pricing policy helped us increase our market share. As many of our hotel and airport projects were impacted, we focused on other segments such as hospitals and rural housing. 
We pitched our construction solutions to these sectors, which helped us offset the loss in the impacted sectors.
Major contributor to growth in FY2020-21: Our volume declined in April and May of first quarter FY2021 because of the lockdown. If you look at June 2020 to March 2021, we have grown at 15 per cent on a year-on-year basis. The reason for this growth was gains in market share, which we achieved on the back of rural sales expansion and an aggressive sales policy. There was also a lot of disruption with unorganised and small formal players. So, Apollo being the largest company, we could increase our market share, which led to 15 per cent growth for the period from June 2020 to March 2021.
Decision avoided/taken that helped maintain top-line and bottom-line: We did not lose patience because we knew sales would be slow initially. We did not go for heavy discounts with customers as we knew that secondary demand would recover soon because construction activity was gaining momentum. So we just held our nerve and did not unnecessarily reduce the pricing. Also, we did not increase credit days with our customers, while a lot of companies in other building material industries were scared of revenue losses and were offering extended period days to their clients. We did the reverse and reduced our credit days to zero.
Plans for growth in FY2021-22 and beyond: Since February, we have been focusing on two new products: Colour-coated tubes and heavy structural tubes. Colour-coated tubes are unique tubes that will be launched in India for the first time – this is a high value-added product. And the heavy structural tubes are 500 x 500 mm sq diameter tubes. These products will help us create a new market and grow our volume.
Related Stories