We aligned our manufacturing as per improved demand in various segments
01 Nov 2021
Long Read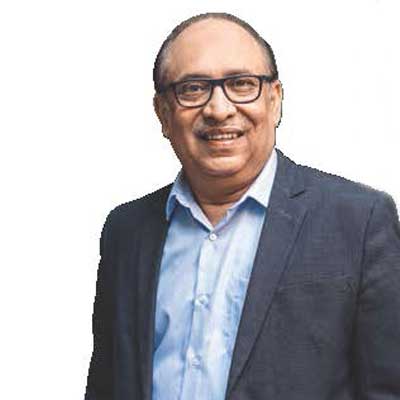 SECTOR: Steel - Alloys/Special
Jindal Stainless Ltd.
Founded by OP Jindal in 1970, Jindal Stainless group is among India's largest stainless steel manufacturing consortia led by Ratan Jindal and Abhyuday Jindal. The group has an annual turnover of $2.70 billion (March 2021) and annual melt capacity of 1.9 million tonne (MT). It has two stainless steel manufacturing units in India, in Haryana and Odisha. Integrated operations, from mining to manufacturing of finished products, make Jindal Stainless one of the best stainless steel producers in the world. The group has a cold rolling unit in Indonesia, a world-class service centre in Europe and a countrywide network of 10 sales offices in India, with 11 global offices across the world. Vijay Sharma, Director, Jindal Stainless, shares more….
Strategies to overcome COVID-19 and other challenges in FY2020-21: The company drew inspiration from its strong roots and continued to prioritise its customers during the various stages of the pandemic. The first wave of the pandemic slowed down manufacturing drastically in the domestic market owing to the complete lockdown in the first quarter. Given a subdued supply chain, we held on to pending orders for our customers and stocked them at our warehouses to ensure just-in-time deliveries after lockdown. We also focused on upping sales in the export markets during the first wave. During the unlock period, we aligned our manufacturing as per improved demand in various segments. This enabled us to keep the business from spiralling, while the economy restored gradually.
Decision avoided/made that helped maintain top-line and bottom-line: Despite the unprecedented market dynamics posed by COVID-19, Jindal Stainless quickly adapted to the times and laid down an agile business strategy. We focussed on specific segments in the market and produced as per demand. We emphasised upon customer focus and ascertained utmost convenience to them in terms of stocking and delivery. This way, we further improved on the service front. The company largely reduced direct sourcing of imported raw material and instead cultivated domestic sourcing. This not only helped cut down our import dependence but helped stabilise a highly distorted domestic supply chain because of the ongoing pandemic. We also avoided any form of leveraging. Hence, no new debt was added for the company.
Plans for growth in FY2021-22 and beyond: The upcoming merger of the two group companies, namely Jindal Stainless (Hisar) Ltd into Jindal Stainless Ltd (JSL), will create a mega stainless steel entity that will be among the top 10 stainless steel companies in the world and the largest stainless steel company in India. It will enhance the company's product portfolio, along with a 360° reach to better serve its customers. It will also offer a seamless, single-window, pan-India and global network access to customers and further boost our just-in-time approach. The consolidation of businesses will recast the merged entity as an integrated, modern and state-of-the-art manufacturing facility, bringing diversified technology, talent and R&D under one roof.
Related Stories