Building Life-Long Relationships
01 Nov 2021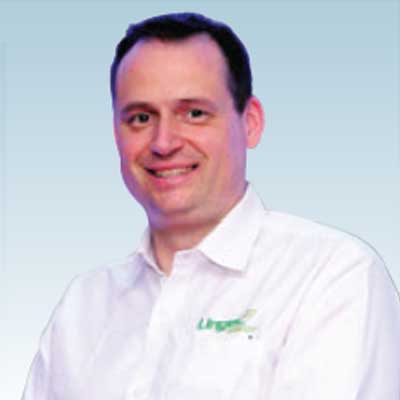 From the Gen X to Gen Z, all aspire to have a home that is aesthetically breathtaking or comfortable. A brand like ours has served clients for six decades in Germany and almost two decades in India. The need to quality, customised product still remains the priority with many customers.
Customers are always looking for more options and solutions. Every year, Lingel invests in creating new solutions keeping in mind how it will benefit the customer and what innovations the industry is looking forward to. Luxury, comfort, longevity and glam factor has to be kept in mind while developing products that will be sustainable.
Keeping in mind proper ventilation and security as concerns in Covid times, we launched Lingel Panzer Glazing and Lingel Safety Box – a perfect blend of glazing and hardware to ensure your loved ones remain safe. 
Hand-in-hand
Lingel lives to its motto of customer always first, where we believe that with every customer we are not just selling our product but building a strong life long relationship. 
When a customer places his trust in the brand, both work together, building value to each other. When a customer involves the company in the initial stage, a trust factor is built. At Lingel, we provide free consultancy to our customers, creating a relationship where the customer is guided thoroughly towards the best windows solutions keeping in mind the customer's lifestyle. While working hand-in-hand, we create unique individual masterpiece projects. Once a customer invests in a product, a brand builds value by providing five-years free after sales-service, free replacement of hardware for five years on residential projects.
Skilling and training 
A skilled team adds value in building a strong relationship with the customers. At Lingel, constant training programmes are organised to enhance product knowledge, soft skill and the practical training of our technicians at our Lingel headquarter in Germany as well as with the help of GIZ and UWDMA here in India.
As a brand, our product knowledge is not restricted to only our team and organisation. We have weekly training sessions for dealers and business associates, for newbies and even for young aspiring architecture students. We strive to bring value through our experience centres across India. Over the past few years, it will be apt to say that we create 60 per cent of our orders through reference customers. 
The customer needs various options to choose from. Keeping in mind automation and AI, we have also created Wi-Fi operated windows and doors.
A brand must build value keeping it mind the customer and future needs to be relevant in the market. The endeavour to create awareness should begin at the grass root level, educate customers what the brand stands for, and stick to its commitment, respond to customer needs by constantly evaluating and working on feedback. Last but not the least, creating a stronger and deep bond with the customer. Your happy customer is your greatest brand ambassador. Communicating clearing to the customers that they are the most important will foster optimistic value to the brand.
About the author: 
Dr. h.c Mario Schmidt, Managing Director, Lingel Windows and Doors Technologies, is also Company Director of Fensterbau Lingel Germany gmbh. With his immense knowledge in Mechanical Science, he has been able to add more value to the company's innovation plan and has helped launch various new products. He is also President of uPVC Windows and Doors Manufacturers.
Related Stories