Building Value through Tech Innovations
01 Nov 2021
Long Read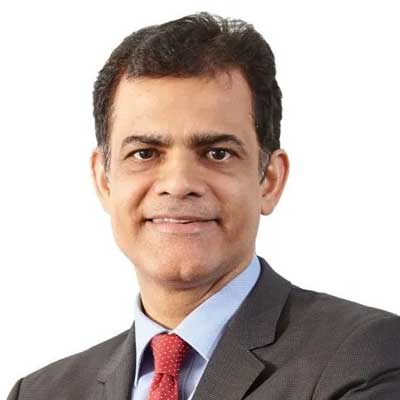 The use of technology in real estate will help realtors get high volumes of business even when the pandemic is causing periodic disruptions in businesses all around, says ANUJ PURI.
Many developers as well as real estate consultancies have gone through a major transformation since the advent of the pandemic and are relying heavily on technology to innovate and reinvent themselves. They have transitioned not just to sustain business but also to provide various value-added services to their customers – both developers and buyers alike.
These innovations include PropTech solutions for boosting housing sales, location viability studies, marketing campaign design and implementation, and end-to-end customer support to customer relationship management tech solutions. These value-added services give real estate developers the tools they need to gain a decisive edge in the highly-competitive housing marketplace.
Technological advances 
Since no one knows how long this pandemic will actually play out, developers are now almost completely relying on technological advances. They are increasingly dependent on virtual tours to help buyers evaluate properties while limiting actual site visits. In some cases, drones help in taking aerial images that provide a unique perspective when it comes to featuring any property.
They are being used for all types of real estate listings including residential homes, apartments, commercial properties, and more. Drone cameras are capable of capturing still images, videos, multiple overhead map images, and even 360 degree panoramas.
The use of technology in real estate will help realtors get high volumes of business even when the pandemic is causing periodic disruptions in businesses all around. 
Adding value 
PropTech is the binding force behind Anarock's bouquet of value-added services. In fact, early this year, we launched our proprietary PropTech Value-added Services (VAS) suite. These services, some of which we have already been offering for over two years now, have been fine-tuned into a bouquet of standalone offerings.
Designed to significantly accelerate housing inventory sales for developers via both online and offline channels, the VAS suite adds to Anarock Residential's existing sales and marketing offerings, which have helped 400+ projects (selling 35,000+ homes) in the last three-and-a-half years.
Anarock's VAS suite includes:
Creative Services – Offers end-to-end creative services through the life-cycle of the project, from marketing strategy to media planning to creative execution.
Digital Marketing Services – Offers comprehensive digital marketing services including performance marketing, website development, website analytics, social media management, ORM and reporting/analytics. 
Post-sales CRM Service – Offers post-sales customer management services, to ensure minimisation of cancellation and acceleration of collections.
Technology CRM Platform – An integrated customer relationship management platform developed specifically for Indian real estate and covering a comprehensive suite of SaaS products for developers, including sales agent app, post sales management app, team manager app, cp app, buyer's app, call centre app, call centre solution, lead routing engine, marketing panel, inventory module, and management dashboards.
Research Services – Offers in-depth research and analytics with actionable intelligence on Indian real estate through data services, thought leadership, and bespoke studies.    
India's first AI/ML solution
Further, in order to boost primary housing sales by up to 15 per cent, Anarock is now launching India's first Artificial Intelligence and Machine Learning (AI/ML) PropTech solution – ASTRA. This is built on consumer behaviour data from 2.8 million of our own qualified leads and uses 74 different models to fit different sizes of real estate projects in various stages of completion, across various cities.
Developed over two years by Anarock and its data analytics partner G-Square Solutions, ASTRA accelerates housing sales and enhances revenue turnover by at least 12-15 per cent. The system's algorithm analyses customer behaviour data to yield highly accurate leads, thereby boosting marketing efficiency, reducing costs, and delivering an engaged user experience to developers and their customers. We are the first Indian real estate services firm to offer this cutting-edge Digitech solution to its developer clients. Now in its final development stage, ASTRA will give developers a 20-fold return on their investment in this AI-driven platform.
SaaS operations
Earlier this year, Anarock also acquired society and apartment management technology platform ApnaComplex to expand the PropTech SaaS operations exponentially across India and globally, to enhance tech-suite and add innovative new services bouquet.
A highly differentiated SaaS product, ApnaComplex is one of India's largest and fastest-growing PropTech firms within the society and apartment management business. Headquartered out of Bengaluru, it empowers over 600,000 households across 80 Indian cities to effortlessly automate all aspects of running large, gated complexes.
From buying and selling homes to managing and maintaining them, real estate digitalisation is now a root concept. ApnaComplex provides housing societies and households with a reliable and trustworthy tech platform for managing their properties.
The acquisition rationale was to extend innovative features and tech upgrades for homeowners, residents, society managing committees, as well as facility and security management teams. Simultaneously, to connect Anarock's developer relationships to make these automated services available to a much wider clientele in India, and piggy-back our cross-border business in GCC for global expansion. Besides just large societies, the aim is to include small and medium-size complexes and scale up substantially over the next few years.
 The advanced tech stack is hosted in the cloud, availed through an intuitive front-end mobile app/web portal and completely automates the day-to-day operations of societies, gated communities and apartment complexes. It is a mini-ERP and security solution with major modules for billing and accounting, security and gate management, community engagement, resident services and facility management, combining to render a unique experience 
for residents.
 At the heart of the product is the unparalleled maintenance billing and accounting stack which enjoys loyalty amongst clients and is unrivalled in capabilities.
 It is also fully compliant with all prevailing data regulations and aims for the highest global standards in data protection and align with GDPR and other associated guidelines.
About the author: 
Anuj Puri, Chairman, Anarock Group, is a respected industry veteran and among India's most prominent real estate thought leaders. He has over 27 years of experience in multi-disciplinary advisory and transactions ranging from real estate to social development projects. His expertise includes planning, undertaking demand assessment studies and transaction services including marketing strategies based on technical real estate market analysis, feasibility studies, programme requirement derivation and fund and investor sourcing.
Related Stories