Building Value with 'Green'
01 Nov 2021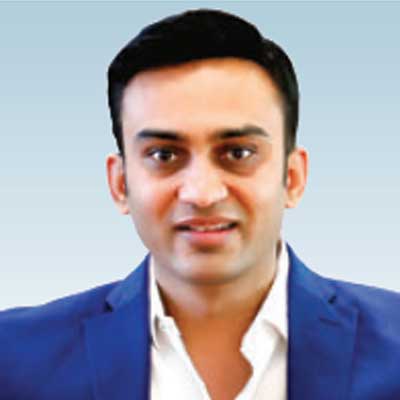 If we want to be in sync with the needs of the new generation, we must be technologically sound and open to ideas, writes
TARAL SHAH.
.
When the whole world is grappling with recurring consequences of climate change, it becomes utmost important for citizens to go green. The only solution for realty developers in such a scenario is to adopt the green building concept. 
Green building benefits
Occupants can ensure adequate natural air and sunlight for wellbeing in a green building. What's more, this concept enables efficient waste management for the community. 
Buildings are one of the major energy consuming sectors. During construction, about 35-40 per cent of total energy is used by buildings. Reducing their energy consumption is significant for cost-saving as well as for sustainable environment. When Indians are drastically moving to urban areas, the urban landscape must be revolutionised with the help of green building concept so as to maintain quality of life.
By installing performance glass, water-saving and natural lighting fixtures, efficient ventilation and rainwater harvesting, a green building rightly has positive impact on people's health and the environment. What's more, all the manufacturing, construction, distribution, maintenance, renovation and recycling procedures are hassle-free and cost-saving as compared to traditional buildings.
Decorative interiors
The burgeoning Indian real estate industry, growing population, rising income levels, and urbanisation are all factors contributing to the expansion of interior design. Smart houses, the influence of social media, and changes in people's living standards and lifestyles are  all elements that contribute to an increase in demand for furnished homes.
Shivalik Group has always been at the forefront of innovation and by adopting new trends we are delivering furnished homes to consumers as an optional service, which will enhance buying experi-ence with hassle-free interiors all under one roof. We have specialised project managers that thor-oughly examine everything and attend to all of the clients' requests. 
Design and comfort are crucial for the success of a person's life. While achieving these, many homeowners often go through disorganised systems and experience major pain-points. Your space needs a good design that matches your lifestyle and personality. We are going to uplift the aspira-tions and enhance the urban lifestyle of our customers through its 3D visualisation, customised furniture, professional and transparent project handling, and timely delivery.
Next gen organisation
Customer experience and trust that we have given in last two decades has been elemental in our growth. Our majority business, around 80 per cent, comes from our old customers and their references.
Our latest adaptions include three concepts: Work from home apartments, interior services, and green building technology. While one benefits the consumer, the other saves key environmental re-sources. Another important strategy that the group has adapted is to drive sales digitally. We had started adapting to digital sales. With the pandemic, we focused majorly on digital sales, and it gave us good results. We are always keen on implementing new technologies. If we must be in sync with the needs of the new generation, we must be technologically sound and open to ideas. I want to make this a company for the next generation.
We plan to have maximum digitalisation and technological use, be it sales, design, 3D printing or anything else. This is the only way we can connect to the next-gen customers and their needs. 
It is also essential if we want our next generation to work with us. Adopting 100 per cent green building concept, we are going to transform the skylines with nature-friendly, health-friendly and family-friendly aspects.
About the author: 
Taral Shah is Managing Director of Shivalik Group, one of Gujarat's leading real estate and costruction companies. His vision is to expand the organisation with backward and forward integration of services.
Related Stories