Digital Twins: Adding Value to Construction Projects
01 Nov 2021
Long Read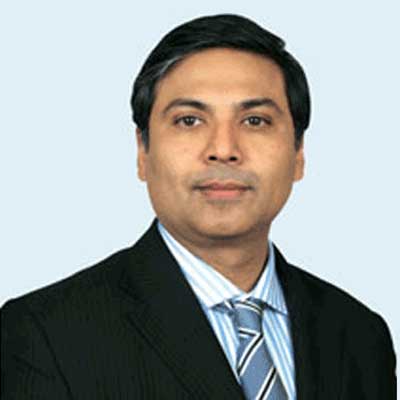 The construction sector in India is at a stage where opportunities are immense and on an upward trajectory. Being one of the largest contributors to the nation's GDP, construction is undergoing a transformation and opening doors, especially in the technology field.  
While many of the processes and workflows used to be manual and time-consuming, more companies are now investing in digitising the entire project from start to finish. These have great benefits from a cost, productivity, and return-on-investment (RoI) perspective. Implementing digital tools in construction can also be a major catalyst for fast-tracking projects and ensuring timely delivery. 
Going digital can truly reap many benefits. In implementing processes that support customers from end-to-end, digital twins are key to building a robust, well-functioning, and successful construction workflow.
Understanding digital twins
To begin understanding the value of digital twins, start by understanding what a digital twin is and how it works. A digital twin is a realistic digital and dynamic representation of a physical asset, process, or system, as well as the engineering information to understand and model its performance. Dynamic indicates that a digital twin provides a live feed that changes along with the physical asset allowing for real-time monitoring. These infrastructure digital twins are created by merging 3D/4D visualisation, reality modeling, mixed reality, and geotechnical engineering technologies.
The value of digital twins across the project's various stages, from beginning to end, is massive and represents the transition from BIM workflows to evergreen digital twin workflows. 
As such, the Bentley iTwin platform enables digital twins throughout the life-cycle of an infrastructure asset. It allows for collaboration, real-time data management, as well as analytics. The services powered by iTwin are a set of cloud services that enable organisations to create, visualise, and analyse digital twins. The SYNCHRO Construction suite is the main service powered by iTwin that is specifically for construction projects. 
Going digital by implementing services powered by iTwin is the principal strategy that Bentley and its accounts share for advancing infrastructure project delivery, as well as significantly improving asset performance. They simplify complex projects and can ensure timely delivery to give you a competitive edge.

Advantages of digital twins
There are several benefits of using digital twins in construction – beyond solely improved visualisation and optimised asset performance. Digital twins can help you make data-driven decisions and achieve more predictable outcomes. Since iTwin workflows can span the entire asset life-cycle, you can make more informed choices at each junction and achieve greater results. 
Prior to construction, project teams using iTwin services, can use design insights to gain analytical visibility into their work, simulate logistics, understand implications of design decisions on project costs, manage workflows, and achieve better collaboration. During construction with the SYNCHRO Construction suite, they can also manage project schedules, track progress, and measure other key performance indicators (KPIs) attached to the asset. Additionally, they can help predict potential obstacles and project risks, which further augments the project's performance.
Other competitive advantages that deploying SYNCHRO with the iTwin platform can provide in the construction industry include: 
Reduced time for projects, resulting in reduced costs for the owner
Quick performance of construction sequences and simulations for error detection and resolution, even before construction begins 
Significant reduction on production costs and lowered project costs, all while accessing the entire project data and detailed information of an asset throughout the project life-cycle 
Determination of project analytics before going on a jobsite 
Real-time data and project monitoring with visualised context. 
Digital twins at every stage
Digital twins can be useful in construction projects right from the design or engineering phase. Its utility then trickles down even to the construction and operations phases, which boosts the project's productivity from end-to-end. 
The design phase marks the beginning of the digital twin creation. Data from the existing conditions (survey, reality captured, or from asset databases) and design models, as well as engineering data from this phase, are used further in the construction and operations digital twins. While live data might be limited at this stage, the digital twin workflows aid in developing optimised designs and facilitate collaboration across design and engineering teams. 
This process is further augmented using purpose-built construction management solutions, such as SYNCHRO, Bentley's construction platform that is powered by iTwin. SYNCHRO adds more workflow benefits throughout the construction process. For example, you can take design models and reality models and create construction 4D/5D digital twins. This is a key step in transformation of workflows allows for model-based planning with real-time progress updates from the field, automation of execution, and the capture of real-time compliance and performance tasks. All these capabilities, in turn, help you make better and fast decisions. It results in a positive impact on cost-savings, on-time project delivery, maintaining the quality, meeting standards, and ensuring safety. 
The Future of digital twins 
Digital twin technology in construction is still at an early-adoption stage. People already implementing BIM workflows may find it easier to take the next step and transition to digital twins. However, if you have yet to embrace it, the migration towards digital solutions is vital and inevitable. 
Many people are now exploring the use of collaborative systems and digital workflows that can significantly improve RoIs. These workflows require gradually shifting your outlook and viewing adoption of advanced technologies as a value-driven exercise instead of just focusing on its costs. An increased technology-driven mindset, ushered in by the global pandemic, is also creating greater opportunities for deployment of these digital tools.
We see great potential for the construction industry to evolve – and technology is the primary catalyst. Changing market dynamics and shifting perspectives will create more opportunities for construction technology solution providers, and we believe that digital twins can be instrumental in moving the industry forward.
About the author: 
Kaushik Chakraborty, Vice President, Southeast Asia & India, Bentley Systems, has more than 28 years of experience holding senior management positions in international sales and business development across multiple industries including government, defense and emergency services, utilities, transportation, and geospatial. He joined Bentley Systems in 2015 and is focused on growing Bentley's breadth of geospatial and engineering solutions to accelerate project delivery and improve asset performance for the infrastructure that sustains the economy and the environment.  
Related Stories