Futureproofing India through Sustainable Construction Solutions
01 Nov 2021
Long Read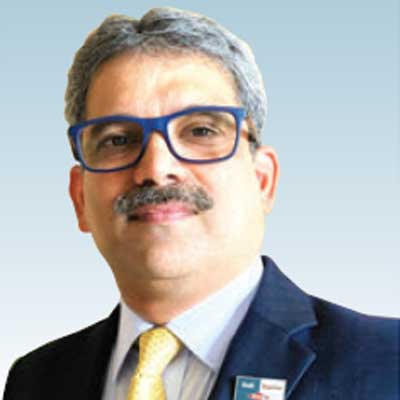 By collaborating with architects, engineers, building designers, contractors and material manufacturers, chemical companies are creating solutions, formulations and innovative materials, writes CHANDRAKANT NAYAK.

On India's 75th Independence Day, Prime Minister Narendra Modi announced a Rs.100 trillion  (US$ 1.35 trillion) National Infrastructure Plan called 'Gati Shakti' that will help create jobs and expand use of cleaner fuels to achieve the country's climate goals. Boosting infrastructure in Asia's third largest economy is at the heart of the government's plan to pull the country back from a sharp economic decline, worsened by the devastating second wave of the Covid-19 pandemic. It is also a step in the right direction to trigger economic development from hinterlands to metropolitans. 

Building for the future…
By collaborating with architects, engineers, building designers, contractors and material manufacturers, chemical companies are creating solutions, formulations and innovative materials. From roads to roofs, from homes to high-rises, the role of chemistry is in building solutions that reduce waste, improve efficiency, and ultimately, achieve the goal of development that is as environmentally friendly as it is visually appealing and structurally and functionally robust.
…and making it smarter 
At Dow India, we develop an array of chemistries, formulations and materials that enhance performance, durability, aesthetics and sustainability across the entire built environment. While each project is unique, they have one thing in common – they are being built smarter.
For instance, energy use in buildings accounts globally for nearly 40 per cent of energy consumption and 36 per cent of total energy-related carbon dioxide emissions, according to Intergovernmental Panel on Climate Change. As India's increasing demand for energy is met with limited capacity, the call for energy-efficient construction materials is getting louder. Owing to its excellent insulating properties, polyurethane solutions are used to insulate buildings, warehouses and factories. They offer excellent structural strength, durability and adhesion to laminates and liner materials, which are inherent structural elements for end products.
PU is one of the most versatile solutions of modern chemistry – it is lightweight, has high mechanical properties and is compatibility with materials 
like metal, steel, and paper. This combination of properties makes PU a preferred solution for a wide variety of applications used in residential and 
commercial construction. 
Sustainable Innovations 
Similarly, a key component of concrete is cement, which is responsible for 85-90 per cent of all CO2 emissions in producing concrete. Today, the cement industry is the third largest energy consumer and its production, estimated to account for up to 7 per cent of global manmade CO2 emissions. Clinker grinding, a process used to obtain cement, is energy-intense, contributing to 60 per cent of electricity consumed to manufacture cement. 
Amines-based formulated product technology helps increase efficiency in grinding, thus reducing specific energy required to produce cement. It subsequently decreases electricity generated CO2 emissions to produce a ton of cement, allows higher clinker substitution by increasing compressive strength across all ages, thus saving thousand tonnes of CO2, and ultimately making cement and concrete remarkably more sustainable.
For tropical regions in India, phase change materials (PCM) allow walls and ceilings to absorb and store excess heat during the day and dissipate it at night. This enables further energy savings in heating and cooling processes. In hotter areas, high reflectance and durable outdoor coatings when applied to roofs and walls reflect radiation from sunlight and reduce roof and wall temperatures, leading to energy savings on cooling. This is useful for residential and public buildings such as – malls, hospitals and more.
Over the years, we have enhanced interior air quality through new paint and coating technologies that facilitate the reduction of volatile organic compound (VOC) and improve indoor air quality by using FORMASHIELD Formaldehyde Abatement Technology from Dow.
A wide family of heat transfer fluids deliver specialised technologies to achieve the optimum combination of stability, efficiency, and economy. Utilised widely by retail cold-storage unit world over, these fluids offer a stable replacement to refrigerant gases, thereby avoiding pollution.
Our range of materials for spray foam insulation systems help provide excellent performance and lightweight properties, improved longevity, increased energy efficiency, higher yield, easier mixing, increased compressive strength a key enabler to creating a sustainable future. Our VORASURF 504 Surfactant is a highly efficient product which is a non-silicone organic surfactant, enabling enhanced energy-efficiency in polyurethane.
Our polyurethane-based hybrid polyurea membrane Verdiseal with 20+ years of successful track record, is the ideal choice for architects looking for extra high-performance water proofing membrane, for podium deck enabling 25+ years of performance.
From insulation for long-term thermal performance to adhesives that reduce thermal bridging and improve energy efficiency, to waterproofing materials that deliver superior moisture resistance, the overall performance of building envelopes depends on the roof. Over time, we have developed solutions that offer better flexibility, improved welding and enhanced fire performance with waterproofing formulations based on plastomers and elastomers.
High built-up and concentrated areas can cause higher temperatures in urbanised environments. A Cool Reflective Roof Coating with DOW PRIMAL EC-4642 ME waterborne chemistry is specifically tailored for weather conditions observed in India. It offers outstanding exterior durability, UV resistance, and dirt resistance for long term solar reflectivity. Cool Reflective Roof Coatings can be used across commercial and residential, or new build as well as refurbished applications and on multiple surfaces, including bituminous membranes, concrete, polyurethane foam and metal roof PEBs.
Like India, governments across the globe are setting targets for reducing carbon emissions and retrofitting existing buildings for better energy performance. The new benchmark of sustainable construction is creating a net zero energy building that produces all renewable energy on site and draws no more power from the grid than it gives back. Whether a retrofit or new construction, making commercial buildings more energy and resource efficient represents an enormous cost-saving opportunity.
By combining superior technology with global experience, it is possible to create sustainable solutions that enhance each building's architectural beauty with enduring performance. 
2021 marks the 50th anniversary of our pioneering 4-sided silicone structural glazing (SSG) materials, which enabled visually stunning glass façades and helped to change the face of urban landscapes. An integrated 'whole-building' approach is now the model for commercial construction, and that holistic approach drives Dow's high performance building solutions to take buildings closer and closer to true net zero. 
Through our DOWSIL brand of silicone solution, we bring necessary innovation to create a high-performance building: one that is energy-efficient, cost-effective, safe, flexible, aesthetically pleasing, and, most importantly, sustainable. Dow partners with architects and builders to help them design and create energy-efficient, high-performance, and sustainable structures that will define our future. As a global company, Dow takes a globally consistent approach to doing business that provides the same level of security but with local products, when needed, always considering local codes and specifications for its structural glazing, insulated glass, membranes, hybrids, crystal clear silicone and solutions that bring glazing aesthetics to the next level.
Keeping the world moving with durable infrastructure
The world moves fast, and infrastructure solutions need to keep up with climate, durability, and delivery requirements. From roads to water treatment and from transportation to parking structures we aim to improve production economics, lower raw material costs, and improve the final properties of all types of cement systems. Our challenge today, is to develop this industry into a vast portfolio of value-added solutions that could contribute to these engines of economic growth. With a unified attempt from the industry – sky is the limit for us.
About the author: 
Chandrakant Nayak, CEO and Country President, Dow India (including Sub-Continent), also has a dual responsibility as Senior Sales Director for Dow Polyurethanes business. He has been closely associated with the company's rapid growth and has played a key role in establishing Dow India's business partnerships in major industries like packaging, telecom, automotive, and consumer markets through local business models and innovative product solutions. He has extensive experience in driving value in the growth economies of India, China, South-East Asia, the Middle East, and Africa.
Related Stories