Rugged, Dependable, Cost-effective
01 Nov 2021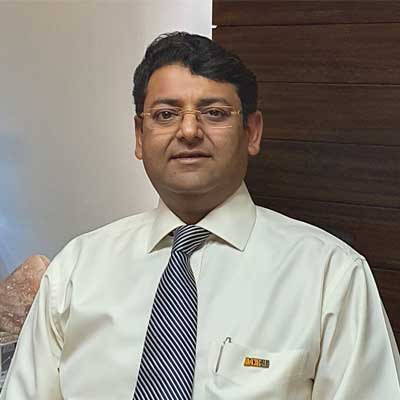 Our success mantra has been the tenacity and hardwork of our team, coupled with our focus on satisfying customers' real needs, along with our ability to offer the right product, at the right price, with the right service support, says SORAB AGARWAL.
Rugged, dependable and cost-effective – these words elaborate the strength of ACE's (Action Construction Equipment) as well as our products.
ACE is India's leading material handling and construction equipment manufacturing company with a majority market share in the mobile and tower cranes segment. We have a consolidated presence across all major infrastructure, construction, heavy engineering and industrial projects across the country. ACE is among the most awarded companies in the construction equipment sector for its value for money and innovative products, quality and timely service, customer satisfaction and CSR practices.
25 years and running…
We completed 25 years in January 2020, and these years have been full of hard work, struggle and excitement, which eventually has us feeling satisfied and proud. The team faced all odds and hardships over the years to only become stronger and better. A start-up in 1995, 25 years hence, we have made our mark as India's No. 1 crane manufacturing company.
We started as a pick-n-carry crane company 25 years back, but over the years, we have evolved into a major construction equipment player in the country. Today, our range includes not only nextgen cranes but also truck cranes, crawler cranes, tower cranes, loaders, vibratory rollers, graders, forklifts and agriculture machinery.
The mantra of our success has been the tenacity, hardwork and dedication of our team, coupled with our focus on satisfying customers' real needs, along with our ability to offer the right product, at the right price, with the right service support. We also pride ourselves on our committed and honest relationships.
Adding value
All our products are designed for tough Indian operating conditions and ruggedness is an intrinsic design element. It has always been our endeavour to make dependable and reliable products. In fact, the culture of honesty, reliability and dependability permeates the culture of our company.
Value for money would define the word 'cost-effective' for us and we have always ensured to provide our customers with value-for-money products so that they are able to increase their productivity and profits by using our machines.
ACE equipment is used throughout the country and to cater to this wide spread and to provide effective pre-sales and after sales service, the company has developed a network of dealers and area offices operating out of 100 locations and supported by 15 area or regional offices based at Delhi, Mumbai, Chennai, Kolkata, Ahmedabad, Pune, Jaipur, Raipur, Bhubaneswar, Lucknow, Indore, Hyderabad, Bengaluru, Vizag and Cochin. These offices are in turn supported by the marketing headquarters and a dedicated product support division based at Faridabad. We also have an exclusive toll free service for our clients, where they can give us a call 24x7 for any complaint and it will be attended to within 24 hours.
Most of the spares including the critical ones are stocked at our dealer points so as to ensure seamless support. We conduct operator training on a regular basis at our training centre in Faridabad. Regular periodic training courses have been conducted to enhance operator and engineer skill levels. Also, we offer 15 days free training to every new customer. We cover all the aspects related to the operations and safety of the machine.
Innovation at the fore
ACE has always believed in innovation to achieve excellence.
The group has introduced new technologies and new models across its product range at a phenomenal pace.
Research and development (R&D) has been one of the key elements in our success story and our in-house R&D centre is duly approved by the Government of India. Over the years, speedy commercialisation of world-class designs and technologies in our company have been instrumental in making us the largest crane company in India.
All our products are designed in-house, keeping Indian operational and market conditions in mind. The USP of our product is that with appropriate design, we are able to also control the costs to cater to benefit our customers.
Our R&D centre has played a significant role in the growth of our organisation over the last decade. The Covid months have given us an opportunity to focus, for the time being, on the R&D activities which involve design and development of new products, upgradation of existing products and VA/VE activities wherever possible. We are spending greatly on our R&D and on enhancing the customer experience and engagement with the product.
This also includes digital empowering of our internal and external operations to create a more efficient organisation.
About the author:
Sorab Agarwal, Executive Director, ACE (Action Construction Equipment), heads sales and marketing of the company's complete product range. A veteran with almost two decades of experience in the construction equipment industry which touches all the sectors of infrastructure, he has steered the company to the No. 1 position in its major product segment – cranes.
Related Stories