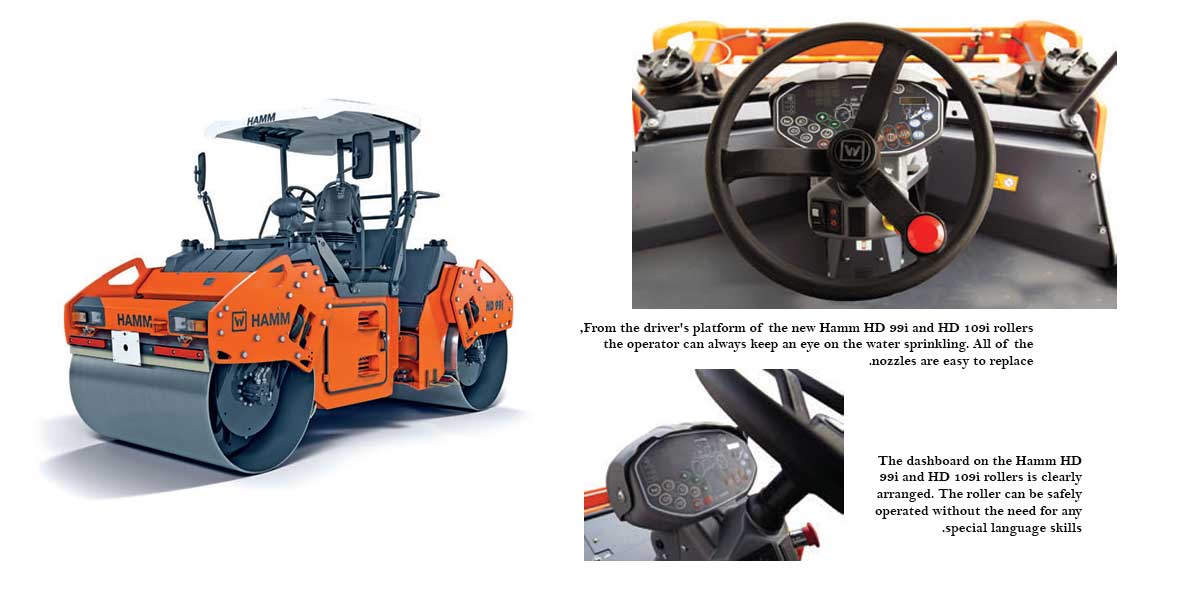 High-quality Compaction, Economical Operation
01 Aug 2021 Editorial Team
July 2021 saw the launch of two new Hamm tandem rollers – the HD 99i and HD 109i – in the Indian market. Both models fulfill the requirements of the CEV-StageIV and are more fuel efficient than their predecessors. Furthermore, both models offer a modern operator's platform and excellent driving comfort and handling properties.
Both models are manufactured at the Wirtgen Group plant in Pune, Maharashtra. They are completely homologised and comply with the Indian laws and specifications in all details, from the engine and the lighting system, right through to their dimensions.
Two new premium rollers for India
The HD 99i tandem roller weighs nearly 9 tonne, while the HD 109i weighs approximately 10 tonne.