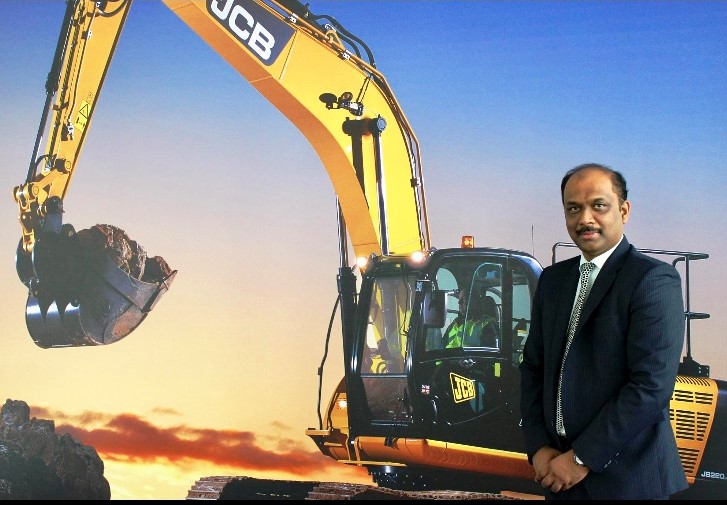 JCB Group appoints Deepak Shetty as Deputy CEO and Managing Director in India.
The JCB Group has announced the appointment of Deepak Shetty, 48, as Deputy CEO and Managing Director of JCB India. Shetty has been with JCB for over 10 years in various leadership roles. He makes this transition after having been the Executive Vice President Sales, Marketing, Product Support and Business Development for India and the South Asia region; a role he held for two years. Prior to this, he was the Managing Director of JCB's Global Excavator business in the UK for four years.
Beginning next year, Shetty will take over as Managing Director and CEO from Subir Kumar Chowdhury, 61, who has announced his retirement after having been with JCB India for close to 15 years. Kumar has played a significant part in JCB India's growth journey, expanding from one factory to five today.
Commenting on the appointment, Graeme Macdonald, CEO, JCB Group, said: "India continues to be an important market for the Group. As part of our succession planning, we are pleased to appoint Deepak in this very challenging role. His experience in various leadership positions in India and the UK, will help JCB India enter a strong and sustained phase of growth in the Indian construction equipment market. On behalf of the JCB Group, I wish Subir well for his retirement at the end of this year."
About JCB India
JCB India is a leading manufacturer of earthmoving and construction equipment in India. The company started as a joint venture in 1979 and is now a fully owned subsidiary of J C Bamford Excavators, United Kingdom. With five state-of-the-art factories in India at Delhi-NCR, Pune and Jaipur, the company is an embodiment of the 'Make in India' programme. Its Jaipur factory is also a gender diverse facility with over 30 per cent of the employees on the shop floor being women.
The company today manufactures over 60 products in eight categories. These made in India products are not only sold in the domestic market but have been exported to more than 110 countries. It has the largest design centre outside of the UK in Pune where it develops exciting new technologies for the future.
JCB has pioneered in the area of Digital and Advanced Telematics in the industry through the introduction of LiveLink which uses IoT and Big Data for better work-site management through real-time alerts and equipment monitoring.
JCB India has the widest dealer network in the Indian construction equipment industry with over 60 dealers and 700 outlets for world-class product support.
The company supports the communities it operates in through various CSR activities in the areas of Education, Health, Art and Literature.
Opinion Poll
Question : How will the Union Budget 2021-22 impact EPC projects?