15th CONSTRUCTION WORLD ARCHITECT AND BUILDER AWARDS 2020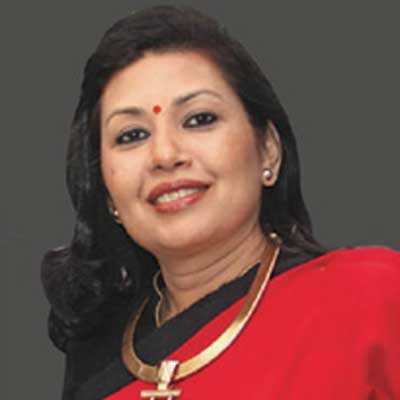 15th CONSTRUCTION WORLD ARCHITECT AND BUILDER AWARDS 2020
The 15th CONSTRUCTION WORLD ARCHITECT AND BUILDER AWARDS 2020, were held online for the very first time. Our Chief Guest His Excellency Bhagat Singh Koshyari, Governor of Maharashtra, and Guest of Honour Shri Ved Parkash Dudeja, Vice Chairman, Rail Land Development Authority, along with our glittering architect and builder community from across the country, fuelled the virtual event with their energy and presence.  
The CWAB awards, as they are known, were conceptualised 15 years ago to recognise and award excellence in the design and building community. This blockbuster issue traces our journey of 15 years.
We had a simple ceremony in 2006, but it was a very solid beginning. In 2007, the real estate boom was on and the then Governor of Maharashtra, Shri S.M. Krishna graced the occasion and since then, the awards have taken on a life of their own. Stars have been born here and many stars have retained their luminosity over the years! 
CWAB was started as a perception-based survey, which was put to vote to industry professionals, and then shortlisted entries were vetted by an august jury which awarded India's Top Architects and Builders.  In 2016 – in our 11th year, we invited entries into the Noteworthy Projects category and in 2018, we invited entries in the Regional category, where an Architect, Builder and Interior Designer were awarded from each of the four regions of the country. Since then, the model morphed from a perception-based survey into an invitation and nomination based one. So the winners have sent us their work and have chosen to partner with us in our quest to recognise excellence. 
For NOTEWORTHY PROJECTS,  we invite entries in 6 categories: Residential (individual homes and buildings); Commercial; Hospitality; Retail; Institutional; and Interiors. Within Interiors, we have again awarded projects in the residential, commercial, retail, institutional and hospitality categories. These were judged by another jury, also online. 
Even in these times, we received 816 nominations this year across all categories! 
Each year, we have a theme for these awards. Our past themes have included: Green, Youth, Innovision, Smart, Glocal, Diversity and STAR – Sustainability, Technology, Aesthetics and Rationale.
Our Theme, quite aptly, for 2020 was: FuSion - Futuristic Vision - To plan, design and build structures that are 'future-ready with the apt use of innovative materials, techniques, approach and amenities', and the 'vision to sustain, enhance efficiency, improve performance and save costs'. 
In the past 15 years, real estate has boomed, fallen, landmark structures have been designed, built and lauded; in 2018 we have had a Pritzker awardee from India – Mr. B. V. Doshi; our architects – Mr. C. N. Raghavendran received the Padma Shri in 2011 and Mr. Hafeez Contractor received the Padma Bhushan in 2016 – we are so incredibly proud of all of you! Because in your success lies our success and that of the industry.  This issue pays homage to all our stars!