Nitin Gadkari ko gussa kyon aaya!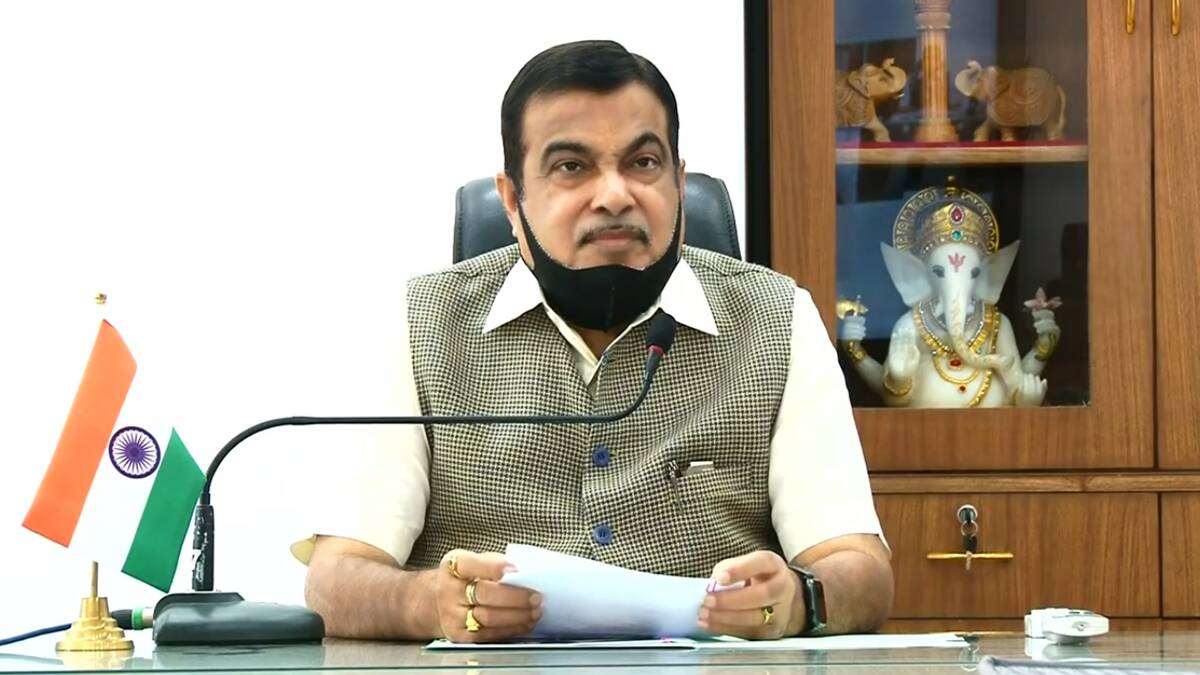 Nitin Gadkari ko gussa kyon aaya!
A video of Union Minister Nitin Gadkari's outburst at the inauguration of NHAI's new building on 26 October 2020 over video conferencing went viral. While a lot is being said about it, one must point out the fact that half of all news on the internet is claiming that the building that has been completed is located in Nagpur. Wrong! This building built on a plot size of 6,086 sq m, costing Rs 135 crores, is located at Dwarka in New Delhi. It has ground plus seven storeys, with two levels of basement. NHAI plans to shift around 400 of its employees to the new building, which is equipped with the latest building management system, computer automation and state-of-the-art facilities for enhanced work performance. It has a floor area of 11,920 sq m, can accommodate its employees, around 225 cars in its multi-level parking space, canteen and recreation facilities for the working staff, and ventilation, lightning, fire system, and a sophisticated security system.
Some of the chairpersons' tenure dates are shrouded with extensions ranging from contractual employment to a term as short as three months. (See table.) In the list of chairpersons, only Brijeshwar Singh and RP Singh have enjoyed a tenure ranging from two to three years. Brijeshwar Singh had a chequered stint with NHAI. His tenure was marred by allegations of corruption as contracts were awarded to Oriental Structural Engineering unfairly to favour the contractors on his watch. Gadkari mentioned eight chairmen, and we have more names here as some of them have served additional charges while also serving as Secretary at the Ministry of Road Transport & Highways. Given the short tenures that the chairmen have served at NHAI, the continuity, accountability and sense of ownership seems to be missing for a post as important as a Chairman's. When there is no sense of ownership and a term that does not call for accountability, it is not difficult to fathom why the previous chairpersons failed to take stock.
Another example of failed accountability has been failure in filing annual reports in time reportedly for which NHAI has been penalised by Securities & Exchange Board of India (SEBI). According to SEBI's listing obligation and disclosure norms, the half yearly results have to be filed within 45 days from the end of the half year. SEBI observed that NHAI had delayed filing half yearly financial results between FY 2016 and FY 2019. The reason for delay in filing the annual report has been ascribed to non-availability of board members.
So who was the contractor? Why did Gadkari say that if he sought answers from NHAI officials about the contractor, they would respond that the contractor is "in NCLT"?
For more, click here.
Watch NHAI's video conference with Union Minister Nitin Gadkari