S India's largest plastic recycling facility launched in Vizag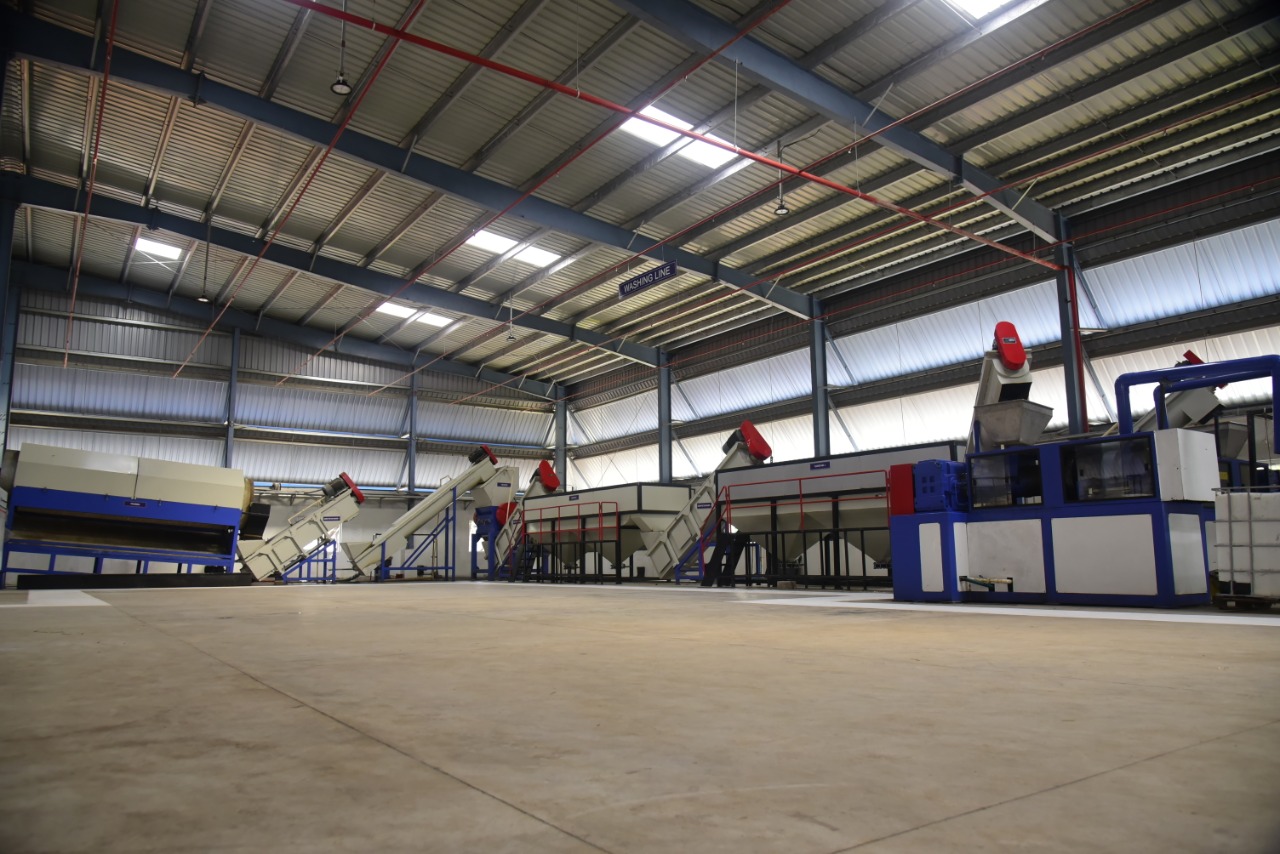 S India's largest plastic recycling facility launched in Vizag
Comprehensive environment management company, Ramky Enviro Engineers Limited (REEL) inaugurated South India's largest Plastic Recycling Facility at JN Pharmacity, Paravada, Visakhapatnam.
Spanning over 3 acres and a capacity to handle 1 mt per hour of plastic waste, the new recycling facility at Visakhapatnam hosts infrastructure for recycling industrial and domestic plastic wastes. This facility performs de-dusting, shredding, two-stage washing, squeezing and granulation. This facility also includes blown-film bag making and bag printing machinery to produce multi-purpose plastic bags such as grocery bags, biomedical bags, garbage bags, and more, which are above 51 microns and comply with SPCB/CPCB norms.
During his deliverance at the launch Mr Satish Cheeti CEO, Ramky Reclamation and Recycling Limited said, "Today, it is estimated that annually India generates 9.46 Million tonnes of plastic waste out of which 40% of plastic waste remains untreated. With the launch of this new one of south India's largest plastic recycling facility in Pharma city, we will be able to pre-process and up-cycle industrial plastic waste as well as domestic post-consumer plastic waste into high-quality recycled plastic granules that can be used for manufacturing plastic products and packaging."
The inauguration was presided over by Anam Reddy Adeep Raj, MLA for Pendurthi Assembly Constituency, Dr PP Lal Krishna, Managing Director, Ramky Pharma City, and was hosted by Satish Cheeti, CEO, Ramky Reclamation and Recycling Limited.
Ramky Enviro Engineers Ltd (REEL), a KKR-backed company, is one of Asia's leading providers of comprehensive environment management services.
Also Read: Reusing construction-demolition waste, the technology way: Goutham Reddy

Opinion Poll
Question : As the construction industry shows signs of recovery, what do you see as a possible issue in short-term growth?