Gujarat govt picks GIDC, GMB as equity partners for GIFTCL
01 Aug 2021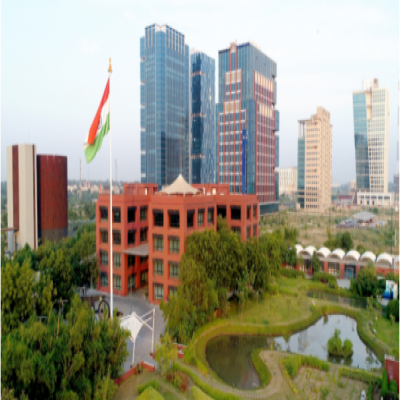 The Gujarat government has roped in two state government-owned entities with a proven track record in the development of infrastructure as equity partners in the company after the debt-ridden Infrastructure Leasing & Finance Services (IL&FS) exited from Gujarat International Finance Tec-City Co Ltd (GIFTCL) last year.
The government has excluded the option of bringing a private entity on board in the process.
A nodal agency developing industrial estates, Gujarat Industrial Development Corporation (GIDC), owns about 20% stake in GIFTCL currently, while the regulator for all non-major ports and port-led development in the state, Gujarat Maritime Board (GMB), picked up 20% equity stake recently.
The government introduced equity to the tune of around Rs 425 crore to strengthen the base further, and it was after IL&FS completed the sale of its 50% stake in GIFTCL to the Gujarat government, represented by Gujarat Urban Development Company Ltd, which holds the remaining stake. As equity value for shares as sale consideration, IL&FS received Rs 32.71 crore last year.
The overall paid-up capital was around Rs 65.40 crore for GIFTCL a year ago, and currently, it increased to around Rs 490 crore.
An official of GIFTCL told the media that GMB and GIDC have invested Rs 100 crore each for a 20% stake each while GUDC has introduced new equity to the tune of Rs 225 crore, thereby holding around 60% stake in GIFTCL.
It accommodates the country's first International Finance Service Centre (IFSC), which has captivated leading domestic and international players across the spectrum of financial services, ranging from asset management companies, professional services firms, banks and alternate investment funds since its establishment in 2015.
A senior government official told the media that GIFT City is on a strong pedestal today with GMB and GIDC as equity partners after the exit of IL&FS, which indicates that the government is not considering a partnership with any private entity anytime soon. From the time when the officials of GIFT City were reaching out to companies, they reached a stage today where companies come calling to GIFT City to set up businesses.
---
Also read: Report says Kerala govt can go ahead with GIFT City project
Also read: India's first Maritime Cluster to be established in Gujarat
Related Stories