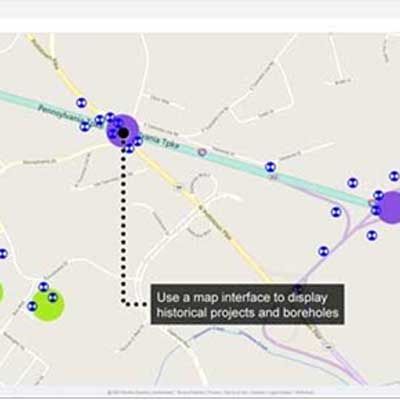 Bentley Systems, Inc, a leading global provider of co..
07 Oct 2020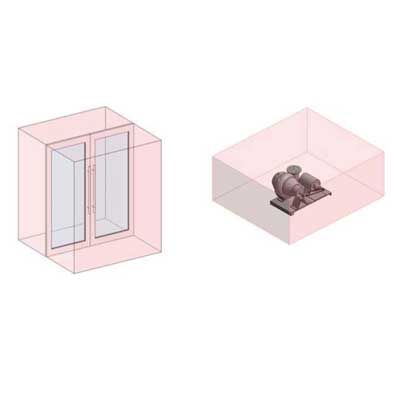 Next generation softwares not only identify clashes b..
23 Sep 2020
Building Growth in a COVID economy
At the 3rd CONSTRUCTION WORLD LEADERSHIP SUMMIT, our esteemed panelists will touch on the points to build the industry.
Infrastructure has already been included as a key part of our Prime Minister Shri Narendra Modi's '5i agenda for economic revival'. Also, the Government's plan to connect over six lakh villages with optical fibre network will build the country better in a post-COVID world as it focuses on inclusion and advancing access to information and services. And, the Rs. 111 trillion National Infrastructure Pipeline (NIP) built on Infrastructure Vision 2025 should additionally provide a timely stimulus to the economy.
In this direction, the panel discussion for today, which is on the topic "Building Growth in a COVID Economy" will encourage those responsible for building India
Resetting Real Estate in Gujarat
The Gujarat Real Estate industry has also suffered a big blow as has the rest of the country on account of the pandemic. Recently, Chief Minister Vijay Rupani unveiled a Rs 140 billion rescue plan for the industries and businesses. Some reliefs have been provided for real estate too including a Rs 1,000 crore allocation as subsidy for an estimated 160,000 affordable houses in the state including Rs 525 crore of interest subsidy on loans upto Rs 2.5 lakhs availed by shop owners and small business owners. Apart from this, Rs 350 crore allocation for 100,000 homeless tribal workers as beneficiaries of concrete houses in their native villages.
But there are multiple issues affecting the industry. To discuss the issues and bring them to the attention of the authorities, Construction World, India's largest circulated construction business magazine is hosting a webinar RESETTING REAL ESTATE IN GUJARAT.
Leveraging Technology for Collaboration and Control in Roads & Highways projects
Construction World magazine in association with Bentley Systems is pleased to invite you to the webinar on "Leveraging Technology for Collaboration & Control in Roads & Highways projects" on October 1, 2020.
The webinar will focus on how the digital transformation of project delivery eco-system can help in delivering road and highway projects efficiently, bringing certainty in cost and time.
Some of the key reasons for cost and time overruns in road and highway projects are often attributed to field survey quality; quality of design reports; ineffective project monitoring, lack of collaboration between stakeholders, reactive approach, etc.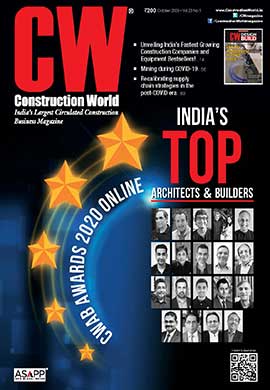 Digital Edition
Issue: October 2020
Desk

Resetting the Infra Model

Feature

Mining after the Pandemic