L&T Construction wins big Mumbai office project
01 Jul 2023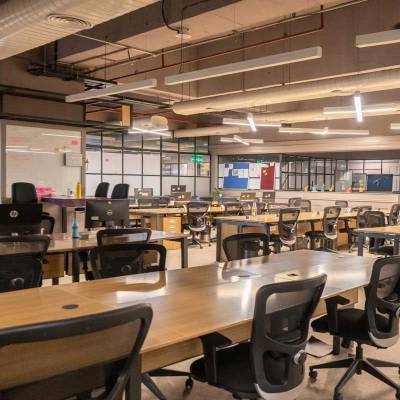 Larsen & Toubro (L&T) announced that its buildings and factories fast business under the construction vertical had secured an EPC order in Mumbai for the development of an office space using composite steel construction technology, as mentioned in a regulatory filing. The company stated that it had received a 'significant' order from a multinational company to construct office space in Mumbai, covering an approximate area of 14.85 lakh sqft. The value of the order was estimated to be between Rs 10 billion and Rs 25 billion.
As per L&T, they categorised the value of orders based on their magnitude. A significant order ranged from Rs 10 billion to Rs 25 billion, large orders were valued between Rs 25 billion and Rs 50 billion, major orders fell within the range of Rs 50 billion and Rs 70 billion, and mega orders were valued above Rs 70 billion. The company explained that the project's scope included engineering, procurement, and construction, encompassing civil works, composite steel, façade, MEP (mechanical, electrical, and plumbing), and external development activities. The construction would involve 6B+G+12 floors, and the project's expected completion date was 2026.
In the previous month, L&T had disclosed that it had secured 'significant' orders for its power transmission and distribution business, both in India and internationally.
Also read:
KEC bags new orders worth Rs 1,042 cr
15km pod taxi corridor in Noida up for grabs


Related Stories