2 out of 18 pillars set for Hebbal flyover's extra ramp in Bengaluru
01 Sep 2023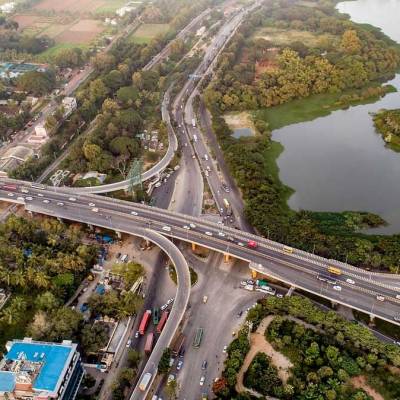 The progress of Bangalore Development Authority's (BDA) ambitious plan to construct a ramp and alleviate congestion on the Hebbal flyover is currently facing significant delays. According to BDA, out of the 18 pillars originally proposed from the Baptist Hospital side to support the ramp, only two have been constructed. The blame for this delay has been placed on several factors, with the BDA specifically pointing to the need for clearance from the traffic police.
A BDA official stated, "The advancement of the construction work relies on obtaining clearance from the traffic police. Whenever we receive clearance from the police, we will proceed accordingly."
Sachin Ghorpade, the Deputy Commissioner of Police (DCP) in charge of traffic for the northern region, mentioned that the traffic police are actively assisting in the construction efforts. He stated, "Considering the high traffic volume on Ballari Road, it is imperative that we do not disrupt the flow of traffic on the main lanes. Therefore, any construction work must be confined to the service road. We have requested the BDA to widen the left lane of the service road by reconstructing the existing uneven footpath and drainage system, but they have yet to do so. If we can allocate one lane for traffic on the service road, it will not only benefit the general public but also provide sufficient space for the construction work to progress."
If you want to learn more about Indian Roads, make sure you sign-up for the India Roads Conference at the India Construction Festival on October 12th in New Delhi.
Related Stories