34 project tenders issued in Chennai in 3 months
01 Jun 2023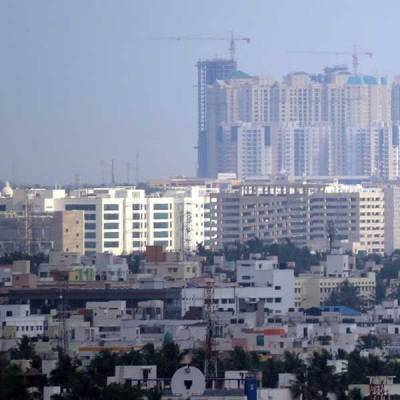 In a few months, several works aimed at enhancing the city's appearance will commence. It is mentioned that the infrastructure in the neighbourhood will be improved, including the development of three beaches (Kasimedu, Thiruvottiyur, and Neelangarai-Akkarai), as well as parks, playgrounds, and upgraded bus stands.
It is further mentioned that the Chennai Metropolitan Development Authority (CMDA) will soon invite tenders for 34 projects that were announced in the assembly. The Sekar Babu, CMDA Minister, had made 50 announcements for CMDA for the financial year 2023-2024, costing approximately 4 million. Out of these announcements, 34 projects are related to the development of 26 legislative constituencies within the Chennai Metropolitan Area, with an estimated cost of Rs 2.3 billion. Since the announcement was made, the minister and CMDA officials have been conducting review meetings and field inspections at the proposed project sites.
Babu, along with Udhayanidhi Stalin, Minister for Youth Welfare and Sports Development, inspected the location for the construction of an elevator at the Anna Salai – Dams Road and GP Road junction. The estimated cost for this project is 150 million. They also examined the renovation of May Day Park in Chintadripet, which is expected to cost Rs 50 million. Babu stated that tenders for these projects would be called within the next three months, ensuring that work commences on most of the projects. He added that the Chief Minister is closely monitoring the progress, and he himself is conducting regular review meetings. Babu believes that the beach development projects, improvement of playgrounds and parks, dialysis centres, foot over bridges, and other initiatives will significantly transform the city's appearance.
Meanwhile, CMDA officials expressed their belief that this infrastructure upgrade will greatly benefit the city. They stated that it would change the city's image and provide youngsters with access to playgrounds, which are currently scarce. The improved facilities in parks would also allow residents to spend quality time there. An official mentioned that the projects would enhance the city's living standards by introducing more greenery.
Also read:
Metro's Extension To Push Housing, Commercial Realty
Godrej Properties to buy land for a residential project


Related Stories