35% surge in capital outlay for roads and renewables by 2024: CRISIL
01 Sep 2023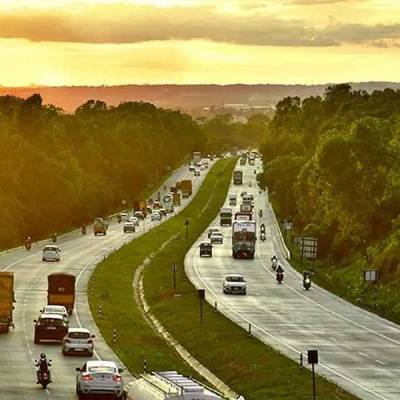 According to a recent report from Crisil Ratings, the combined capital investment for road infrastructure and renewable energy initiatives in the fiscal years 2023-24 and 2024-25 is projected to surge by 35 per cent, reaching Rs 13 trillion. This increase contrasts with the figures from the previous two fiscal years. The report highlights that favourable policies, escalating investor interest, and effective project implementation will contribute to this capital outlay expansion in these sectors.
In the upcoming fiscal years, the report anticipates a growth of 25 per cent in road construction and a 33 per cent rise in renewable energy capacity augmentation. The trend of capital expenditure expansion is foreseen to be sustained over the medium term.
Gurpreet Chhatwal, the Managing Director of Crisil Ratings, mentioned that the momentum in executing renewable energy projects is set to accelerate by 33 per cent annually, achieving a target of 20 GW per annum across the current and next fiscal years. This is a notable advancement compared to the 15 GW per annum accomplished in the preceding two fiscal years. This progression is supported by a robust pipeline of 50 GW worth of projects as of March 2023.
Similarly, the report predicts a 25 per cent enhancement in road construction, reaching an annual range of 12,500-13,000 km during the current and following fiscal years. This boost is attributed to a vigorous awarding of projects and an increase in project execution pace.
Gurpreet Chhatwal underscored that closely monitoring the bidding levels of companies will be crucial moving forward.
Manish Gupta, a Senior Director at Crisil Ratings, stated that while the past two years witnessed aggressive bidding, the execution side did not encounter significant challenges.
Investor enthusiasm has remained strong, with around Rs 750-800 billion raised through equity and asset monetisation in both sectors during the previous two fiscal years, as per Gupta.
The report suggests that maintaining a balanced capital structure in both sectors will be possible through a continued emphasis on asset monetisation, equity mobilisation, and the generation of healthy cash flows.
If you want to learn more about Indian Roads, make sure you sign-up for the

India Roads Conference at the India Construction Festival on October 12th in New Delhi
Related Stories