86% of housing projects in India completed thanks to RERA regulations
01 Sep 2023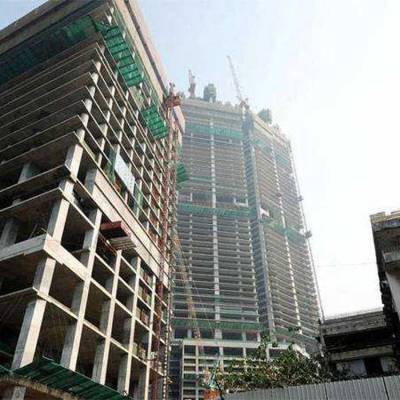 According to real estate consultant Anarock, between July 2017 and December 2018, 86% of the 1,642 housing projects initiated in seven major Indian cities have successfully reached completion. This impressive achievement can be attributed to the stringent regulations enforced by the Real Estate (Regulation and Development) Act, 2016 (Rera).
All 1,642 of these projects fall under the jurisdiction of Rera, which mandates the registration of projects (above 500 square meters and comprising more than eight apartments) before their launch. Anarock Chairman Anuj Puri commended Rera for its consistent track record in ensuring the timely delivery of residential real estate projects.
Puri stated, "The overall completion rate of 86% across the top seven cities in the 1.5 years following Rera implementation is remarkable, especially considering the market circumstances prior to its deployment." Anarock noted that this accomplishment was achieved despite significant challenges such as the Covid-19 pandemic and disruptions in the supply chain due to the European conflict during the specified period.
Rera was enacted in March 2016, and its positive outcomes are attributed to the concerted efforts of both state and central governments in enforcing its provisions. This legislation has instilled unwavering confidence in prospective homebuyers, assuring them that their investments are safeguarded, and their dream homes will be delivered on schedule.
Pradeep Aggarwal, Chairman of Signature Global, emphasised the crucial role played by state governments in effectively implementing Rera. According to Anarock's report, Chennai witnessed the highest number of project completions among the top seven cities, with 107 out of 119 launched projects already completed. In Bengaluru, 85% of the 172 projects launched during this period have reached completion.
In Hyderabad and Delhi-NCR, the completion rates stand at 74% each. Hyderabad has seen the completion of 81 out of 110 launched housing projects, while in Delhi-NCR, 64 out of 86 projects have been constructed. Kolkata launched 83 projects, with 58 already completed.
In the Mumbai Metropolitan Region (MMR), 89% of the 679 launched housing projects have been successfully completed. Likewise, in Pune, 89% of the 393 housing projects launched between July 2017 and December 2018 have reached completion.
Related Stories