960 MW of continuous renewable power projects awarded by IR
01 Apr 2023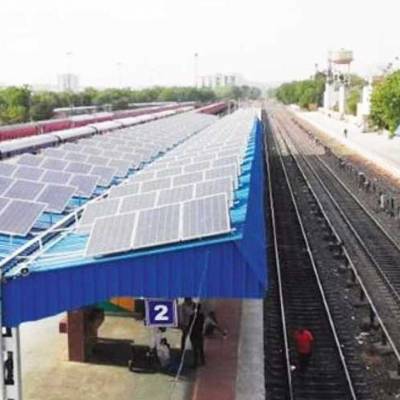 The Indian Railways awarded large-scale renewable energy projects to four businesses in a historic tender. According to media sources, four enterprises would each receive 960 MW of renewable energy capacity from Railways Energy Management Company Limited (REMCL). The winners must provide continuous renewable energy to Indian Railways. Power procurement for Indian Railways is handled by REMCL, a division of railways.
The largest power producing firm in India, NTPC, has a subsidiary called NTPC Renewable Energy. At a cost of Rs 4.10 per kilowatt-hour, Anaya Renewables obtained the licence to create 500 and 300 MW of capacity. 100 MW were won by Sprng Energy for Rs 3.99 per kilowatt-hour, while 60 were won by O2 Power for Rs 4.27 per kilowatt-hour. Developers cannot provide from completed power projects; they must establish new projects. According to the tender terms, the project's capacity must be available for at least 75% of the first four years and 5% of the following years.
Developers are able to build their own storage facilities or hire them from other organisations. Developers' obligations under the tender shall include supply from storage capacity. However, renewable energy must be used to charge the storage capacity. Developers are required to employ modules that are included on the Approved List of Models and Manufacturers published by the Ministry of New and Renewable Energy, according to the terms of the tender. Wind turbines that are included on the Ministry's Revised List of Models and Manufacturers must be used for wind energy projects.
The goal of Indian Railways has been to increase the proportion of renewable energy in its energy mix. The majority of its diesel-fired locomotives are reportedly being converted to electric locomotives. In order to power lighting and cooling systems, it has installed rooftop solar power
Related Stories