APM Terminals Pipavav initiates operations for Very Large Gas Carriers
01 Aug 2023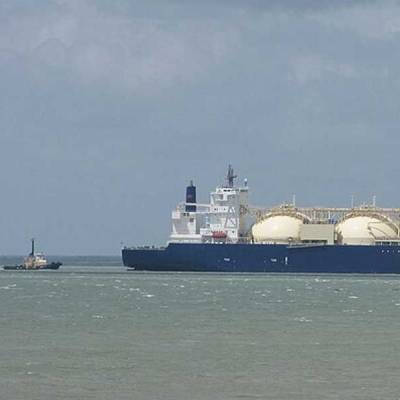 In a significant development, APM Terminals Pipavav has officially initiated operations for Very Large Gas Carriers (VLGCS), reinforcing its position in handling LPG imports into India. The vessel, laden with cargo from Ruwais, ADNOC Refinery Jetty, recently discharged a substantial 21,907 MT parcel at the Port Pipavav, serving key entities like Bharat Petroleum EPS Corporation Ltd, Indian Oil Corporation Ltd, and Hindustan Petroleum Corporation Ltd.
This milestone achievement follows the successful maiden berthing of the vessel MT Jag Viraat earlier this month. As India's LPG imports undergo a major transition to Very Large Gas Carriers (VLGC) from Medium Gas Carrier (MGC) ships, the VLGC handling capability at APM Terminals Pipavav assumes pivotal importance. This advancement empowers oil marketing companies to optimise their LPG imports efficiently and securely, ensuring the stability of energy supply across the nation.
With a length of 230 metres, MT Jag Viraat is a VLGC vessel owned by the Great Eastern Shipping Company. Notably, the surge in demand for LPG, driven by Indian households adopting it as a preferred household fuel, underscores the need for such infrastructure enhancements.
Girish Aggarwal, Managing Director at APM Terminals Pipavav, emphasised the manifold benefits of introducing VLGC-compliant berth facilities. "The introduction of the VLGC compliant-berth facility will help us bring in large vessels with larger parcel size to achieve economies of scale," he stated. Additionally, APM Terminals Pipavav's Dedicated Freight Corridor-compliant LPG rakes facilitate the safe distribution of LPG cargo to remote regions through eco-friendly train connectivity.
Aggarwal expressed the company's commitment to India's energy sector growth through continuous investments in infrastructure development. APM Terminals Pipavav had announced plans for a dedicated VLGC-compliant LPG berth in March 2023, with expected readiness by 2025. Collaborating with terminal partner Aegis Vopak Terminal Ltd., the expansion of the LPG Terminal capacity further underscores APM Terminals Pipavav's dedication to advancing India's energy infrastructure.
Related Stories