BMC's New Guidelines Tackle Mumbai Construction Pollution
01 Sep 2023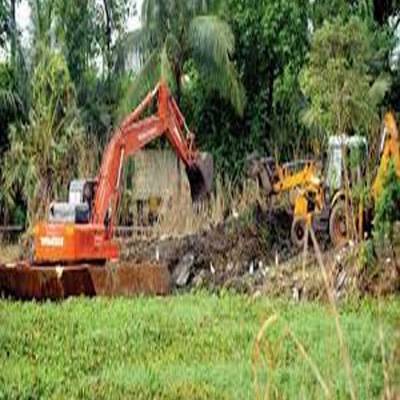 The Development Plan Department of BMC has issued a circular, dated September 15, outlining measures to curb environmental pollution caused by construction activities within Mumbai.
The circular, signed by the Chief Engineer of the Development Plan Department, highlights the adverse environmental impacts such as dust and noise arising from ongoing construction and infrastructure projects in the city. To address these concerns, the BMC has introduced the Mumbai Air Pollution Litigation Plan, which mandates specific guidelines for all existing and proposed construction projects.
Some of the instructions include the erection of wind-breaking barriers of over 20 feet in height around construction sites, the use of tarpaulin, green cloth, or jute sheets to cover scaffolding during demolition, regular cleaning of these materials, and the prohibition of on-site crushing and hammering of demolition materials.
Additional measures involve continuous water sprinkling to keep debris wet, water fogging during excavation and material handling, and proper waste management following BMC-approved plans. Controlled vehicle movement within project premises is also mandated.
The circular emphasizes immediate compliance by project proponents, requiring architects to submit weekly self-certifications online, demonstrating adherence to these guidelines. Subengineers will conduct random site visits to verify compliance. Non-compliance will result in a warning letter, followed by penal action if necessary, as per the provided provisions.