BRO to construct world's highest fighter airfield in Ladakh
01 Sep 2023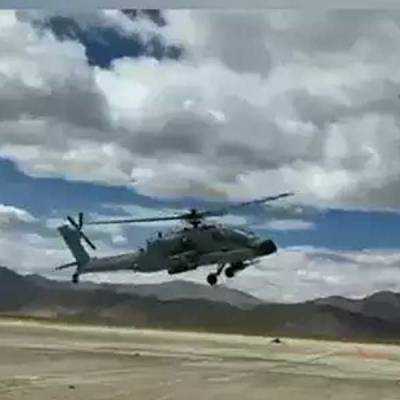 In a groundbreaking development, the Border Roads Organisation (BRO) has announced plans to construct the world's highest fighter airfield in the Nyoma region of Ladakh, as revealed in an official statement on Sunday. The project is set to commence with the laying of the foundation stone by Defence Minister Rajnath Singh on September 12, starting from Devak Bridge.
BRO took to X (formerly known as Twitter) to make the exciting announcement, stating, "BRO India will be constructing the World's highest fighter airfield at Nyoma in Ladakh. Shilanyas of this project will be done by Hon'ble Raksha Mantri Shri Rajnath Singh on 12 Sep 23 from Devak Bridge in Jammu. Jai Hind! Jai BRO!!" This visionary endeavor is a testament to India's commitment to strengthening its strategic infrastructure in the region.
Lt Gen Rajeev Chaudhry, the Chief of the Border Roads Organisation, had earlier expressed confidence that India would surpass China in the coming two to three years in terms of infrastructure development along the 3,488-kilometer stretch of the Line of Actual Control. Under the leadership of Prime Minister Narendra Modi's NDA government, India has been actively and proactively working on enhancing its infrastructure.
Over the past two to three years, the Border Roads Organisation has completed a remarkable 295 projects valued at Rs 11,000 crore. These projects play a pivotal role in enhancing connectivity, accessibility, and defense preparedness in the border regions, reinforcing India's commitment to bolstering its national security.
The construction of the world's highest fighter airfield in Nyoma, Ladakh, marks a significant milestone in India's infrastructure development, reflecting the nation's determination to fortify its strategic presence along its northern borders.
Related Stories