Bullet Train Project: NHSRCL Signs Contract for 21 km Undersea Tunnel
01 Jun 2023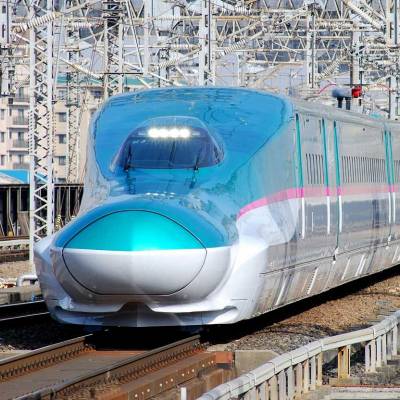 The National High-Speed Rail Corporation (NHSRCL), responsible for India's inaugural bullet train initiative, has entered into a contract with Afcons Infrastructure to construct a 21 km tunnel. This significant tender encompasses the construction of India's first-ever undersea rail tunnel, measuring 7 km in length, located in Maharashtra. The awarded bid for the entire project amounts to approximately Rs 63.97 billion, making it the sole tunnel within the proposed bullet train venture.

According to a statement from NHSRCL, the technical bids for this tender were opened in February, while the financial bids were unveiled in April 2023.
Managing Director of NHSRCL, Rajendra Prasad, stated that the construction of this 21 km tunnel presents one of the most challenging contracts along the Mumbai-Ahmedabad High-Speed Rail corridor. The scope of work encompasses the creation of the country's first twin-track undersea rail tunnel spanning 7 km at Thane Creek. Prasad added, "We will utilise three tunnel boring machines and employ the innovative Austrian tunnelling method for this construction."
The proposed bullet train is expected to operate at a maximum speed of 320 kilometers per hour (kmph), enabling the journey between Mumbai and Ahmedabad to be completed in approximately two hours. The total corridor length spans 508 kilometers, encompassing 12 stations: Mumbai, Thane, Virar, Boisar, Vapi, Bilimora, Surat, Bharuch, Vadodara, Anand, Ahmedabad, and Sabarmati.
Railways Minister Ashwini Vaishnaw stated in March of this year that the bullet train project could potentially be operational by August 2026, with the aim of expanding its service to a larger section by 2027.
Current estimates project the cost of the bullet train initiative to exceed Rs 1000 billion, with ticket prices for the full journey anticipated to be over Rs 2,000 per passenger. In May 2016, the government estimated the Internal Rate of Return of the project at 4 per cent and the Economic Internal Rate of Return at 11.8 per cent.
Related Stories