Can India build 50 km a day?
01 Oct 2022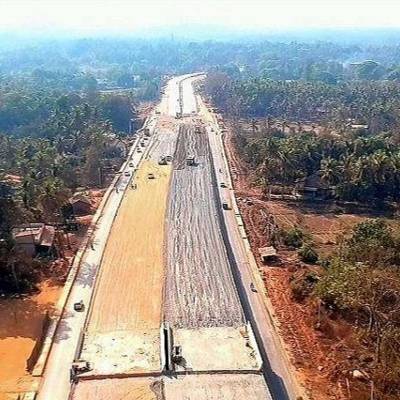 From a record 37 km per day in 2020-21, the pace of National Highway construction slowed to 20.43 km a day during the first four months of 2022. Considering this, it is natural to question the feasibility of the Indian Government's plan to augment the pace of construction to 50km a day.CW takes a closer look…
India is home to the world's second-largest road network. In the next five years, the Ministry of Road Transport and Highways (MoRTH) wants to complete 60,000 km of NH at an average daily construction rate of 40 km. Clearly, we need to pull up our socks to achieve this. Moreover, the target now is to attain 50 km a day. With an average construction cost of about Rs 30 crore per kilometre (including land acquisition costs) and a conservative inflation rate of 3 per cent for road-building costs, the total funding requirement over five years to attain this target will entail a good deal of investment from the Government.
That said, Anshumali Srivastava, Chief General Manager – Mumbai, National Highways Authority of India(NHAI), believes we are pretty much on track as far as investments are concerned. "Road investment is increasing year on year [YoY]. In 2022-23, roads have seen the highest ever investments with Rs 2.15 lakh crore. Moreover, the banks have taken an interest in the sector. Due to InvITs, funding is easily available. Further, the National Infrastructure Pipeline [NIP] has been laid out for the next five years, which provides assurance to the market."
Cyclones, the monsoon and the secondary effect of COVID-19 did affect the pace of land acquisition because of which road construction has slowed down.But the construction of four, six and eight-lane National Highways has shot up by 300 per cent in the past seven years. So, despite the appalling effect of the pandemic, getting back to building 50km per day is not a far-fetched idea.
Keeping in mind that land acquisition continues to remain a key challenge,the Government has decided not to award any contracts until 80 per cent of land acquisition is already complete. Moreover, a good deal of political will is also getting things done.
To read the full article, CLICK HERE.
Related Stories