Cargo between NE and Chittagong port to start soon
01 Apr 2023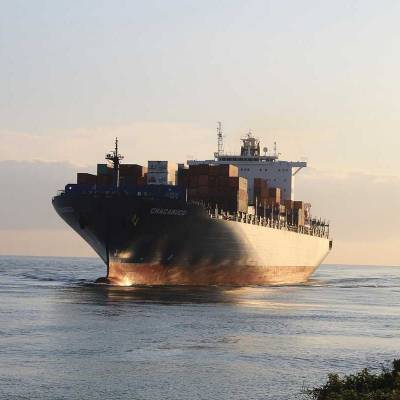 Cargo transit and transhipment between Northeastern India and Bangladesh via Chittagong port will begin soon, according to the neighbouring country's Minister of State for Shipping Khalid Mahmud Chowdhury, who spoke here on Wednesday. Tripura is set to become the "Gateway of the North East," with access to Bangladesh's Chittagong port, which is only 70 kilometres from Sabroom in the northeastern state, he said.
"We are ready to begin transit and transhipment of goods between Bangladesh and India's northeastern region through Chittagong." Trial runs have been completed, and all immigration and customs formalities on the Bangladesh side are also complete," Chowdhury said.
The National Board of Revenue will issue the Statutory Regulatory Order (SRO) required for cargo movement from Bangladesh to India.
"This is, however, awaited for the time being," said the minister, who is in town for a programme.
The Indian side's immigration office is nearly finished, and Tripura Chief Minister Manik Saha recently inspected the Sabroom site.
On March 9, 2021, Prime Minister Narendra Modi and his Bangladesh counterpart Sheikh Hasina jointly inaugurated the 1.9-kilometer-long Maitree Setu, the 'friendship bridge' over the river Feni connecting Sabroom with Bangladesh. This will make it easier to transport passengers and goods from Chittagong Port.
Chowdhury believes that once the bridge is operational, it will help Bangladesh's trade with Nepal and Bhutan. According to the Bangladesh minister, the Japanese government is also developing a new deep sea port at Matarbari in Cox's Bazar near Chittagong port, which will be completed by 2027.
This would also aid in the transportation of goods from Bangladesh to Tripura. The relationship between Japan, Bangladesh, and India is cordial, and a large investment is expected after the completion of the Matarbari port, which will aid in the development of Bangladesh and India's northeastern region, he added.
Chowdhury stated that the governments of India and Bangladesh will work together to revitalise Ashuganj port on the Meghna River, about 50 kilometres from Tripura's capital Agartala.
Chowdhury believes that once the bridge is operational, it will help Bangladesh's trade with Nepal and Bhutan.
"Recently we have procured land for developing the port. For developing infrastructure like construction of jetty and other works, the Indian government has agreed to spend Rs 400 crore and after it releases the money, full-scale works would be started", he said.
Related Stories