Centre gives Navratna status to Rail Vikas Nigam Limited
01 May 2023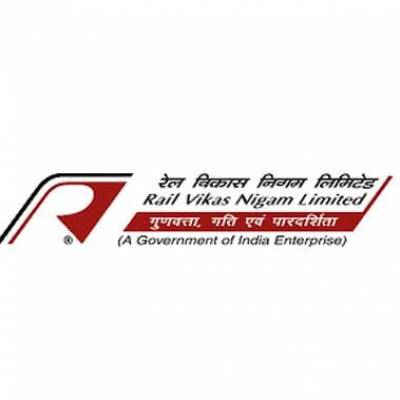 The Rail Vikas Nigam Limited (RVNL) was given the designation of Navratna by the Department of Public Enterprises, the company reported in a filing. Navratna companies are state-controlled businesses in India that are permitted to accept investments up to a value of Rs 10 billion. India now has 15 Navratnas including RVNL. It consists of businesses like Oil India Limited, Bharat Electronic Limited, and Hindustan Aeronautics Limited.
The majority of RVNL's work is turnkey, and the company handles the entire project development cycle, from conceptualization to commissioning, including the design stages, estimate preparation, contract calling and award, project and contract management, etc.
The asset-light business model that RVNL employs helps to keep its fixed asset portion low, its balance sheet stress-free, and its inventory days low. Having a strong order book visibility and working for and on behalf of the Ministry of Railways (MoR), RVNL is a project-executing agency that is likely to play a significant role in the growth of India's railway infrastructure.
The management anticipates that strong order books and new order inflows will support revenue growth at a CAGR of over 20 per cent over the next few years.
For the production and upkeep of 200 lightweight Vande Bharat trains, a joint venture between RVNL and the Russian company Transmashholding (TMH) was revealed as the lowest bidder last month. The consortium submitted a bid of approximately Rs 580 billion, with the price of producing one train set estimated at Rs 1.2 billion.
For Mumbai Metro line 2B of the Mumbai Metropolitan Region Development Authority (MMRDA), RVNL in consortium with Siemens India won the lowest bidder (L1) earlier this month. An estimated Rs 3.78 billion will be spent on the project.
RVNL has recently begun taking part in international tenders as well. The company will be able to evaluate, bid on, and carry out projects in other nations thanks to its nearly two decades of experience as one of the leading execution agencies for railway projects in India.
Many nations around the world are considering developing and enhancing their rail networks. Additionally, by geographically diversifying its revenue streams, this would lower risk and its reliance on Indian Railways.
Also Read
Waltair receives one more railway project
Inspection Airport Metro alignment on Rajendranagar hillock


Related Stories