Closure of Adani cement plants; deadlock continues
01 Jan 2023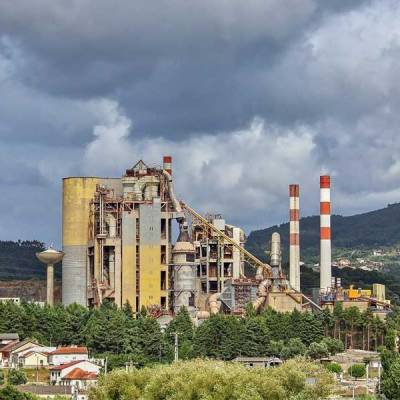 A fortnight after the Adani Group suspended its operations in two cement plants, Ambuja Darlaghat in Solan and ACC Barmana in Bilaspur districts, for an indefinite period blaming high freight rate, crucial talks between government sub-committee, truckers and company officials remained inconclusive.
A week after the shutdown, the Himachal Pradesh government constituted a sub-committee of officers comprising the director of industries, director of transport and director of food and civil supplies to end the impasse.
Rakesh Kumar Prajapati, Director, Industries said that discussions are on at all levels. The sub-committee is working out the transportation cost which would be mutually acceptable to both the companies and the truck unions. At present, the transportation rate per quintal of cement is Rs 10.58 per km in hilly areas and Rs 5.38 in the plains. The truck unions and company officials have held several rounds of the meeting after the impasse, but both have voiced "substantive" differences. The company had initially offered Rs 6 for hills. The state government is keen that the Cement company brings down the cost of cement in Himachal. The transportation cost of cement is more in Barmana in Bilaspur at Rs 11.20 paise. The sub-committee will submit its report to the government soon.
"The losses are heavy for both cement companies as well as truck owners. Each truck owner suffered a loss between Rs 3,000 and Rs 4,000 daily. Truck unions are waiting for the government to take a call on the new freight rates. The government pays Rs 9.60 paise per quintal per km for the government supply of cement," said Jai Dev Kaundal, president, of Solan District Transport Cooperative Society. Around 25,000 families are directly and indirectly dependent on the cement plant for earning their livelihood. The company has 530 regular employees and 450 contractual employees. Around 3,800 truck operators work at the cement factory in Barmana, of which 2,300 drivers are affiliated with the Bilaspur District Truck Operator Transport Co-operative Society and 1,500 with the ex-servicemen association. Similarly, around 2,000 truckers work for the cement factory in Darlaghat.
The Himachal Pradesh government had issued a show-cause notice to the two cement companies owned by the Adani Group. The show-cause notice stated that the company stopped operations without any advance notice to the state government thus putting a question mark on the livelihood of thousands of stakeholders who are engaged in transportation and other allied activities.
Also Read
Vedanta invites bids for natural gas from Rajasthan block
Indian Oil Malkapur terminal likely to go on stream in 2023

Related Stories