CM shows Dholera SIR progress in National Industrial Corridor Meeting
01 Jun 2023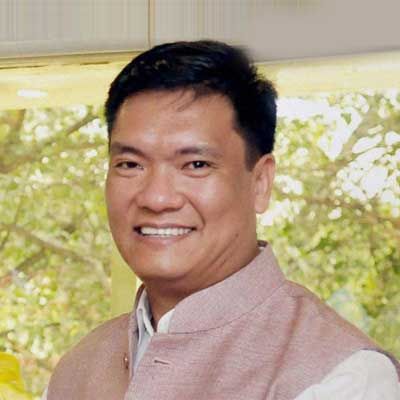 Chief Minister Bhupendra Patel actively participated in the second meeting of Apex Committee of the National Industrial Corridor Development Program via video conference.
The meeting took place in New Delhi, with Union Finance Minister Nirmala Sitharaman and Industry and Commerce Minister Piyush Goyal in attendance. Alongside Chief Minister Bhupendra Patel of Gujarat, Chief Ministers and Industry Ministers from Haryana, Maharashtra, Karnataka, Madhya Pradesh, and Uttarakhand joined the meeting virtually.
Chief Minister Bhupendra Patel expressed his appreciation for the support extended by the Central Government to Dholera SIR in realising Prime Minister Narendra Modi's vision. During the meeting, he revealed that a Special Purpose Vehicle (SPV) called Dholera Industrial City Development Limited has been established with the collaboration of state and central governments to create infrastructure facilities in the activation area of Dholera SIR.
Providing updates on the progress of Dholera SIR activities, Chief Minister Patel stated that the construction of infrastructure in the activation area is nearing completion, and the process of land allocation to entrepreneurs through the SPV has commenced. Several proposals have been received for the development of schools, hospitals, hotels, residential townships, and more in Dholera SIR. Additionally, 600 units will be constructed in the activation area following the affordable rental housing model of PMAY.
He further mentioned that the construction of the Ahmedabad-Dholera Motorway, part of the Bharat Mala project, is more than 38 per cent complete under the supervision of NHAI (the National Highway Authority of India). Chief Minister Patel assured the Gujarat government's full assistance to NHAI in completing the project within the designated timeframe. Moreover, Dholera SIR stands to benefit from the Western Dedicated Freight Corridor (DFC) for overall development, and a Bhimnath-Dholera railway line project is planned to connect the region.
The Chief Minister revealed that the Central Government and the State Government have approved the Ahmedabad-Botad Broad Gauge Railway Line from Bhimnath Station to Gholera SIR under this project. The development plan, land, and infrastructure details of Dholera have been geo-referenced and mapped on the PM Gati Shakti Gujarat portal.
Chief Minister Patel added that the land acquisition process for the Bhimnath-Dholera railway line is in its final stages and will be completed soon. He requested guidance from the Apex Authority, led by the Union Finance Minister, to ensure the timely completion of the Dholera Airport and the Ahmedabad-Dholera Motorway. He also urged for necessary approvals for the Ahmedabad-Dholera semi-high-speed train project. Furthermore, the Chief Minister appealed to the relevant authorities to take the required measures to include the Mandal Bacharaji Special Investment Region in the Delhi-Mumbai Industrial Corridor project.
Also Read
India unveils extensive transportation infrastructure plan
Himachal Pradesh transport department aims Rs 8.5 bn revenue


Related Stories