Coal India Chairman inspects mining Ops:Ib Valley coalfields
01 Jul 2023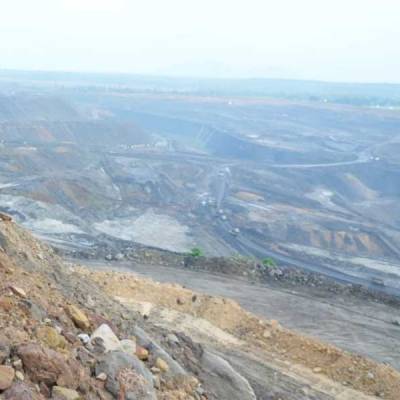 On Sunday, Ib Valley Coalfields welcomed Shri PM Prasad, Chairman of Coal India Limited, who examined coal mining and despatch activities.
After taking over as Coal India Chairman, Shri Prasad made his first trip to Mahanadi Coalfields Limited (MCL). He was greeted by Shri JK Bohra, Director (Technical/Operations), along with Shri AK Behura, Director (Finance), and Shri AS Bapat, Director (Technical/Projects & Planning).
After serving as the chairman of a corporate joint consultative committee (JCC) meeting for MCL, Shri Prasad visited the open-pit mining projects in Belpahar and Lakhanpur and looked over the work being done there.
The Chairman also went to the forthcoming Ib Valley Coal Washey in the Lakhanpur Area, which would be Coal India's largest non-coking coal washery with a 10 MTPA capacity, to assess the condition.
He was given an overview of the washery's operating setup and coal beneficiation process, which is set to begin operations this year.
Shri Prasad also observed the New Y-curve Railway Siding, which is now being built and will aid in boosting coal despatch from Samleshwari OCP in the lb Valley Area.
Related Stories