Construction of diaphragm wall for underground airport tunnel begins
01 Feb 2023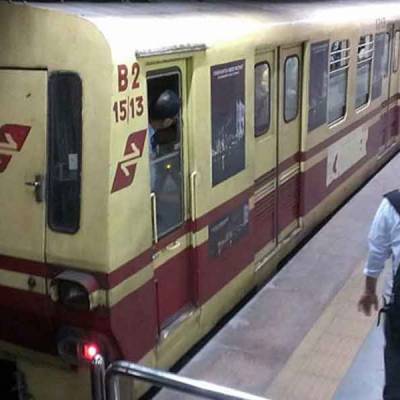 As part of Package ANVS-RVNL-1682, Afcons Infrastructure started building the diaphragm wall (D-wall) for the underground airport tunnel of Kolkata Metro Line 6 (Orange Line). The Airport Station will be the northern terminal of Kolkata Metro's 29.87-kilometer Line-6, which connects Kavi Subhash New Garia to Biman Bandar. It will also be a stop on the 6.87-kilometer Line-4 (Noapara – Airport). Line 4 will be extended to New Barrackpore in the north.
The station box, which includes four lines and a facility for train stabling, is currently being constructed by ITD Cementation. The Airports Authority of India's land will be traversed by an underground cut-and-cover tunnel that will be constructed by Afcons and measure approximately 950 meters in length.
The Rs were given to Afcons in January 2021. Package ANVS-RVNL-1682 is a civil construction contract worth 532.65 crore that must be finished in 36 months. The Sub CBD-2 Station and Biman Bandar will be connected by this civil package of 3.519 kilometers, most of which will be elevated. Under this, underground sections and a viaduct will be built, two new stations will be built at Chinar Park (formerly Rabindra Tirtha) and VIP Road (Haldiram).
Related Stories