Contract for installation at Poonamallee depot awarded by Chennai Metro
01 Mar 2023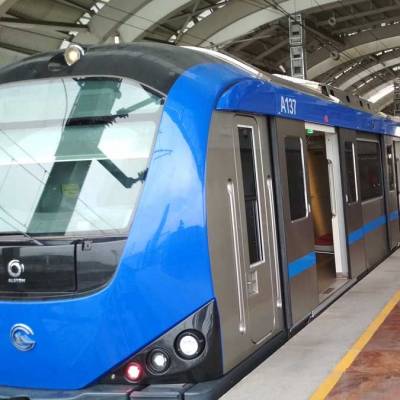 Swastik-EquipLavaggi received a contract from Chennai Metro Rail (CMRL) to manufacture and commission 13 machines and plants at Poonamallee depot, which would maintain trains to be run on corridor-4 of phase 2. (from Lighthouse to Poonamallee bypass). The contract is worth Rs 310 million. By 2026, Phase-2, which would stretch 118.9km, should be completed.
The design, manufacture, supply, installation, testing, commissioning of machinery and plant at Poonamallee depot, and turnkey personnel training are all included in the contract's scope of work, according to a release from CMRL. A notice to commence the work under the contract, with a start date of March 14, 2023, was given to the company by CMRL.
At the Poonamallee depot, all 13 of the machines and plants specified in this contract will be shipped to CMRL in July 2024 and tested there.
The equipment and plants include a battery-operated train shunting device, automated train wash plant, wheel lathe, train lifting pit jack, and synchronised train lifting mobile jack.
The equipment and facilities, which will be put into operation at the depot prior to the arrival of trains, are crucial for maintaining railroad tracks and subsequent train repair, according to CMRL.
Also read:
Bullet train by August 2026, hyperloop 7-8 years away
HCC-MEIL joint venture wins order for bullet train station


Related Stories