Cool Walls!
01 Aug 2021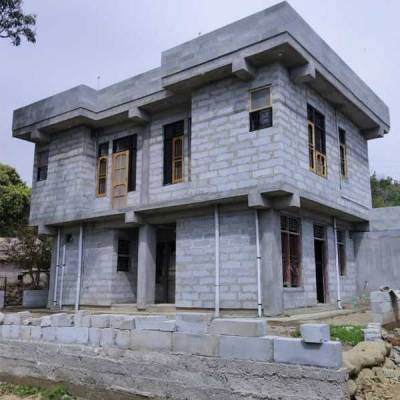 Ambuja Cements, part of the global conglomerate LafargeHolcim and among the leading cement manufacturers in India, has introduced a green solution: Ambuja Cool Walls, a unique block and mortar solution.
These Cool Walls are an innovative solution to the problems posed by clay brick walls. The blocks of Ambuja Cool Walls are made of precast concrete and have a special heat barrier technology that keeps houses 5⁰F cooler in summer and warmer in winter. The solution helps strengthen traditional kiln-fired clay bricks to a factory-made autoclaved aerated concrete. They are uniform in shape and size, and reduce waste. Walls built with this technology are even stronger than brick walls.
"Ambuja Cement has always strived for innovation to provide customers with eco-friendly solutions for a better and a greener future. It is our endeavour to provide world-class solutions to customers in India. Ambuja Cool Walls is a testimony to our commitment to provide sustainable, high-strength and durable solutions to our customers," says Neeraj Akhoury, CEO India LafargeHolcim, Managing Director & CEO, Ambuja Cements, as he shares more on the advantages of using this technology in the construction and building space.
Click here to know more…
- SERAPHINA D'SOUZA
Related Stories